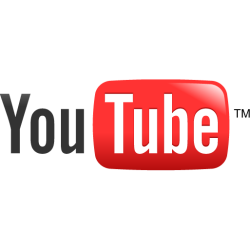 In the last several years we've seen a tremendous move in software development away from the desktop computer and into the internet's "cloud".  Standard desktop applications like email and word processors have effortlessly made the jump to your browser instead of your desktop, freeing you from installing software and many of them are often available completely without charge.
YouTube recently joined this trend by launching an online video editor which follows the mentality "video editing should be fun and easy".
Instead of installing large, complicated video editing software, YouTube's video editor gives you quick access to the most-used editing tools, like combining videos you've uploaded, trimming videos, adding soundtracks, and instant publishing.
To access the new YouTube video editor, simply visit their TestTube site (this is where the YouTube team tests new software, take some time to check it out).  Click the Try it out link under Video Editor to get started.
The YouTube video editor is extremely straightforward and offers a simple drag-and-drop interface.  You can drag any videos you've uploaded to YouTube to the main timeline to combine them, and a separate timeline exists below the video timeline for adding audio tracks (with a large audio library supplied under the Audio tab).
To edit clips, simply click the scissors icon that appears over each clip and drag the beginning and end markers to your desired location.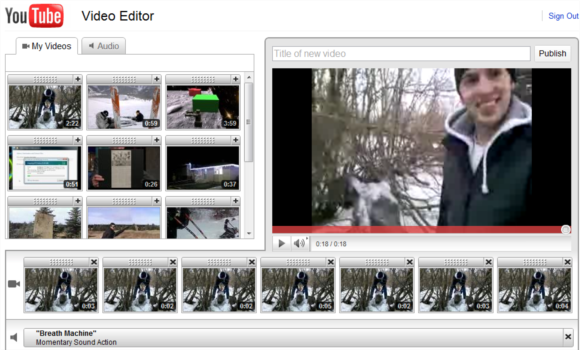 The pros: YouTube's video editor is very simple and I was able to use it intuitively without messing around with any configurations or settings.  I grabbed clips from a video I uploaded, edited them, and added an audio track in less than 5 minutes.
The cons: It's limited.  Don't expect to edit anything substantial with the video editor, mainly because you are limited to a paltry 7 video clips in the timeline. Although the editor is great for trimming and combining clips, you can't do anything with speed, volume, or effects.
Verdict: The YouTube video editor will be perfect for anybody who enjoys posting clips to YouTube or creates media like podcasts.  It gives you simple controls to edit unwanted material from your videos, combine and re-order clips, and add a soundtrack.  Want to create a Star Wars fan film?  Then you're going to want to find something much more substantial.  Was it "fun and easy" though?  Decidedly yes.
Oh, and you can check out my sweet made-in-5-minutes video below.