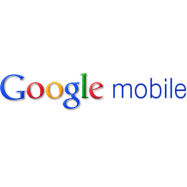 Have you ever been somewhere with a question you need answered, but didn't have access to a computer? No problem, just whip out your smart-phone and quickly Google it. Oh, you're like me and don't have a smart phone yet?
Until recently I thought we were just out of luck, but not anymore because Google Mobile allows you to look up information via normal text messages!
In traditional Google style, Google Mobile is extremely simple. Text whatever you would normally type into Google to GOOGLE (466453) or GOOGL (46645). Google will respond with a summary of the first result it finds, spread out over about 2 text messages. Although this is usually sufficient, you can reply with "Next" and Google will send more information.
More than just search…
Even though you can look up anything through a normal search, it often results in a lot of information you didn't need. Thankfully, Google implemented the ability to do common searches and have it filter the information a bit for you.
For instance, if you want to know what the weather is in Mountain View, CA, simply text "weather mountain view ca" or "weather 94043" and it will reply with a nicely formatted message with the weather.
Google also includes searches for sports scores, stocks, flight information, movies and more (see here for a complete list.)
Conclusion
While the the Google Mobile service is free, be sure to note that normal text messaging rates from your phone provider will still apply. Each reply generally contains two or three messages, and possibly more if you need to see the next result, so it can eat up messages quickly.
Aside from the number of messages being a concern, Google Mobile is a great, quick, and convenient way for those of us who have yet to join the smart-phone revolution to look up information on the go!
Have you texted Google? Did you like or dislike the service? Let us know in the comments below.
(Images courtesy of Google)