Anyone working in the PC technical support field knows all too well the problems associated with missing DLL files.  Dependency Walker is a free utility that can help you find missing DLL files.
Below is an error message commonly seen when trying to register a DLL file with the Windows utility regsvr32.
Due to the vast number of DLL files, finding the correct one could take a lot of time.
To use Dependency Walker, download it from the software's website and extract the files.  Start the program by running the Dependency Walker executable.
Navigate to File > Open and select the DLL that is failing to register when using regsvr32.
Dependency Walker will show what dependencies are missing and causing the error when registering.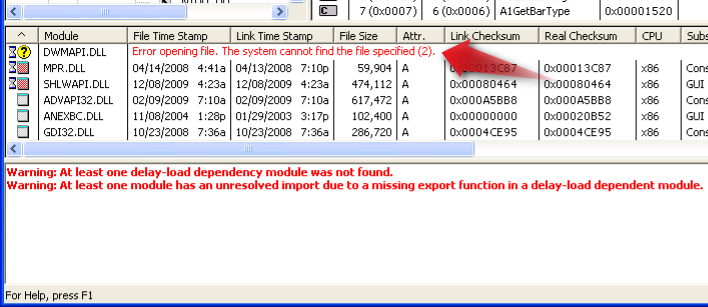 Acquire the missing DLL file from a known working machine or from the software developer's website and place it in the correct location to resolve the problem.