Building websites that function properly across multiple browsers can be a time consuming process.  Most of that time is put into backwards compatibility to support outdated web browsers – I'm looking at you, IE6.
If a client or end-user of your website is experiencing a problem, it can be a difficult task to ask all of the questions necessary to pinpoint the cause of the problem.
Support Details is a simple and easy-to-use web application that will gather all of the necessary information about your client's personal computer.  To use Support Details, you can simply send your client to http://www.supportdetails.com.
Your client will be presented with information about their PC as shown below.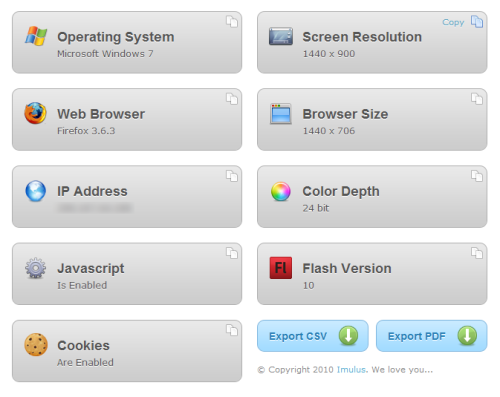 Have the user fill-out the information bar at the top of the page with their name, email address, and your email address and click Send Details.  They also have the option to export their PC's information as a CSV or PDF file.

Support Details lets you create custom URLs to send to your clients with the correct contact information already entered, so all they have to do is click Send Details.
Let us know what you think about Support Details by commenting below!
Image credit: rcourtie