One thing I noticed while using the new Windows Media Player 12 (which comes pre-installed with Windows 7) was that the options to enable crossfading and auto volume leveling appeared to be missing.
After doing a little searching, I found that the options were still available but they were now hidden in an unusual location.
Enabling Crossfading and Auto Volume Leveling
To gain access to the audio enhancements that were available in previous versions of Windows Media Player, you need to change Windows Media Player 12 to Now Playing mode or Skin View.  The easiest way to do this is to click the Switch to Now Playing button shown below.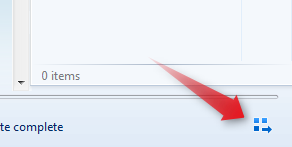 While in Now Playing mode, press the Alt key on your keyboard to display the menu, then select View –> Enhancements.  You will now have access to crossfading and auto volume leveling, as well as play speed, quiet mode, SRS WOW effects, Dolby Digital settings, and video settings.
Update 12/29/10: If you can't find the Enhancements menu mentioned in the previous paragraph, try right-clicking the Now Playing window and look for the Enhancements menu there.