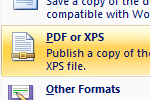 If you've ever written a document in Microsoft Office Word, chances are you've wanted to save it as a PDF for easy sharing.  Publishing to PDF isn't included in the standard installation of Microsoft Office Word, but you can add it in a few easy steps which I will cover in this quick tip.
Step 1: Head over to the Microsoft Save as PDF or XPS Add-in for 2007 Microsoft Office programs page.  Make sure to close Microsoft Office Word if you currently have it open.
Step 2: Download and install the Microsoft Save as PDF or XPS add-in.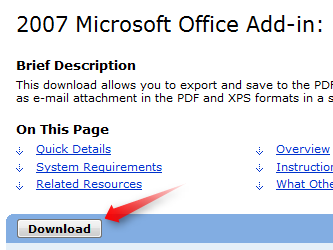 Step 3: Re-open Microsoft Office Word.  You will now have the option to save as PDF in the Save As menu!