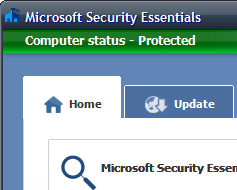 A few months ago, Evan wrote a great article about Microsoft's free anti-malware application, Microsoft Security Essentials. After using Microsoft Security Essentials for several months, I've been able to get a good sense of how it stacks up against the competition.
My first experience with Security Essentials was on my own computer. It had some relatively benign spyware which wasn't being removed by my standard set of scans, so I thought I'd give Microsoft Security Essentials a try.
As Evan mentioned in his article, Microsoft Security Essentials is a quick, painless installation and it automatically updates its virus definitions. This is a handy feature because it prevents me from wasting time by running a scan and then realizing I forgot to update and having to do it all over again.
After updating the virus definitions, I elected to go straight for the full scan option, not really knowing what to expect in terms of time. The full scan took about 3 hours to finish. This was on an older computer, but it still surprised me how long it took. However, the wait was worth it, as it found and easily removed the malware that none of the other products I tried were able to!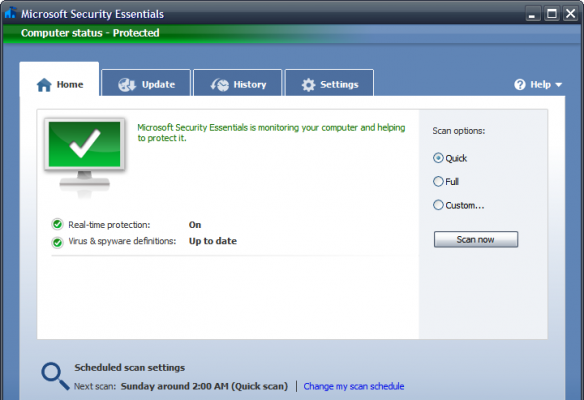 Since I found Microsoft Security Essentials to be successful at home, I have been using it more frequently at my IT job. Although it still isn't part of the standard set of scans we run, Microsoft Security Essentials seems to find malware that other applications miss. Most of the time, it takes care of the malware without causing any additional problems to the system.
We've recently seen an issue with a Windows Update for Windows XP combined with a virus causing a Blue Screen of Death error.  Kevin wrote a fantastic guide to resolving the problem, and he found that using Microsoft Security Essentials seems to be the most successful  method for removing this particularly nasty malware.
Conclusion
Although the full scan still seems to take significantly longer than other products on the same hardware, it can be worth the time because Microsoft Security Essentials finds malware that other products miss. I still recommend using a combination of anti-malware products when running manual scans (since each one has unique strengths and weaknesses), but if your usual set of scans does not do the trick, I would give Microsoft Security Essentials a spin!
Have you used Security Essentials? Have your results been similar to mine, or have you had a different experience? I'd love to get feedback in the comments below!