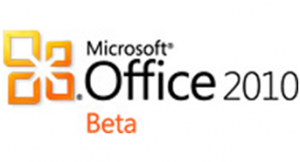 Microsoft Office 2010 has recently been released as as a public download.  The download weighs in at a fairly light 685 MB and includes Word, PowerPoint, Outlook, Excel, OneNote, Access, Publisher, InfoPath, SharePoint Workspace, and Communicator (which is an instant messenger for Outlook).
If you're working in the IT field and want to prepare for the future, I would suggest downloading this software and testing out the new products (especially if you or your clients use them every day).
The system requirements for Office 2010 are relatively low so you won't need to perform a serious computer overhaul to install it:
Processor: 500 MHz or higher
Memory: 256 MB of RAM or higher
Hard Disk: 3 GB
Operating Systems: Windows XP, Windows Vista, Windows Server 2003, Windows Server 2008, Windows 7

Supports both 32- and 64-bit versions of Windows
My initial impression of Office 2010 is that the software is very promising.  Although it looks similar to Office 2007, I can see that the program is much more customizable to an individual's needs and wants.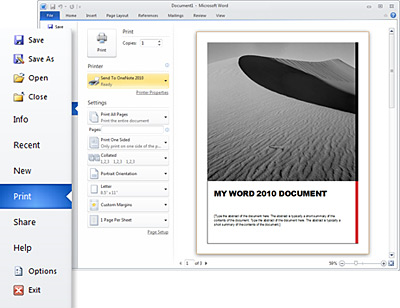 One new feature that I think most people will enjoy is a line preview for cutting and pasting.  This lets you view what the paste would look like before actually performing the paste, which can save you a lot of undoing.
Word 2010 now comes with built-in photo editing tools which is great for users that have to edit pictures in their documents.  PowerPoint has much better support for videos in presentations (which I wish was available when I was going to school).
That's my two cents on the new version of Microsoft Office, I'll have more to come after I've used it some for longer than the time it took to write this article.  Cheers!