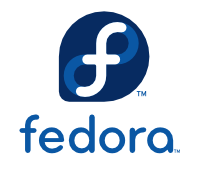 It's already been 6 months since Fedora 11 "Leonidas" was released, which means its time for a new version.  With the release of Fedora 12 "Constantine" happening in just less then a week, you may be wondering what exactly the new version contains.  I've had some time to play around with Fedora 12  and will highlight some of the major features in this newest release.
Gnome 2.28
The change to Gnome 2.28 in Fedora 12 will bring many updated features to users.  One new feature is the added Gnome Bluetooth manager which supports hundreds of keyboards, mice and headsets.  PulseAudio integration has also been added, allowing support for Bluetooth speakers.
Another change included in Gnome 2.28 is the change to Empathy as the default instant messaging client.  Major features included in Empathy include audio and video support, geolocation of contacts, and multi-protocol support.  Empathy users also have the ability to share their desktop with the Gnome Remote Desktop Viewer, Vino.
Cheese, the Gnome webcam application, includes several updates in Gnome 2.28.  Cheese now has the ability to take several photographs at one time, allowing users to specify number of photos and time delay between the photos.
The user interface to Cheese has also been optimized for use on netbooks.  The image bar, previously located on the bottom of the main window, has now been moved to the right side.  This change allows Cheese to make use of the wide area offered by a netbook screen.
Change to i686 architecture
A major change implemented in the Fedora 11 release was the move to the i586 architecture, dropping support for most processors previous to the Pentium.  This change was a stepping stone for the change to the i686 architecture in Fedora 12.  Changing binaries to i686 will allow packages to be optimized for today's modern processors, including the Intel Atom.  Benefits include faster binaries and fewer kernel builds for developers.  Processors that will no longer be supported include the original Intel Pentium and AMD Geode, along with other similar lines.
Improved Webcam Support
Included in Fedora 12 is better out-of-the-box webcam support.  Fedora developers have done testing with 50+ of the most common webcams, looking at aspects such as performance and video quality.  Testing also included playback of recorded webcam videos through several common applications such as Cheese, Ekiga, Camorama, VLC, MPlayer, and Skype.  A list of webcams tested can be found at the Fedora 12 Feature Page.
Fedora Studio
Previous versions of Fedora grouped all audio and video applications into the Sound & Video application group in Gnome.  This structure made it difficult to determine what applications were used for, often confusing users.  With Fedora 12, applications have been categorized into common groups, making the ever increasing number of multimedia applications easier to navigate for all users.
PackageKit Browser Plugin
A task that can still be difficult with any Linux distribution is the installation of new packages.  Fedora 12 includes a new feature that hopes to make this process easier.  Included in Fedora 12 is a PackageKit Browser Plugin that will allow users to install missing packages from a web browser environment without having to issue yum commands from the terminal.
From the PackageKit development page:
This is a very simple browser plugin that is meant to allow a website to add a box to allow to install or run a particular piece of software provided in their distribution's repositories.
The features covered in this article are just a few of the improvements that you can expect to see in Fedora 12. For a complete list, checkout the Fedora 12 Feature List.  Fedora 12 will be released on November 17th.