Having your computer on any network, whether wired or wireless, subjects it to a countless number of security attacks everyday.  These attacks are an attempt to breach the security of your connection to collect information or damage your computer.  Since the release of Windows XP, Microsoft has included the Windows Firewall in it's operating system.  The Windows Firewall is a simple software-based firewall solution that will provide basic protection against intruder attacks.
How to Enable the Windows Firewall
In Windows XP: Click Start > Control Panel > Windows Firewall.  In the new window click On (Recommended) if it is not already selected.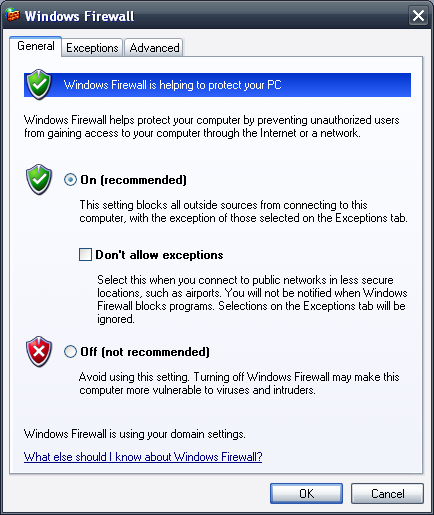 In Windows Vista/7: Click Start > Control Panel > System and Security > Windows Firewall.  On the left of the screen click Turn Windows Firewall on or off to change the status of Windows Firewall.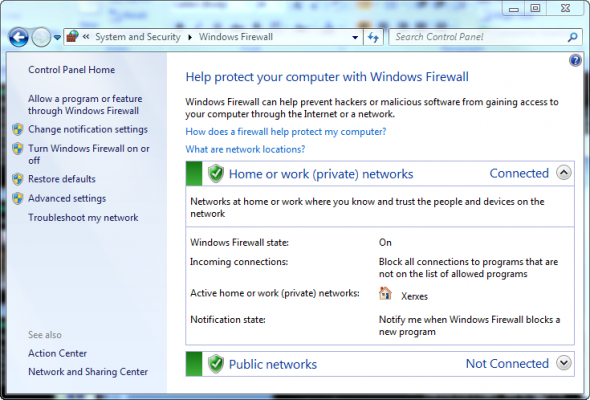 Enabling the Windows Firewall is one of the many steps you can perform to keep yourself secure as you browse the internet.  Click here for more of our security-related articles.