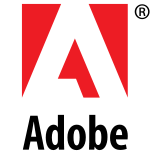 Adobe and NVIDIA announced today that GPU (Graphics Processing Unit) acceleration will be included in future releases of the Adobe Flash Player.  Both Adobe and NVIDIA are part of the Open Screen Project, a collaborative project intended to bring rich internet applications to the desktop by taking advantage of the full capabilities of Adobe Flash.  The number of devices to be support is large and will include:
Netbooks
Tablets
Mobile Phones
Other portable media devices
Features of accelerated Flash will consist of:
Uncompromising web browsing
Full H.264 support
Multi-platform support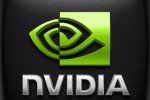 The first GPU to take advantage of the accelerated Flash content will be the NVIDIA Tegra line.  With the size being smaller then a US dime, this "computer-on-a-chip" will include support for:
All-day media processing, for 130 hours audio, 30 hours HD video playback
HD image processing for advanced digital still camera and HD camcorder functions
Optimized hardware support for Web 2.0 applications for a true desktop-class internet experience
Display support for 1080p HDMI, WSXGA+ LCD and CRT, and NTSC/PAL TV-Out
Direct support for wifi, disk drives, keyboard, mouse, and other peripherals
A complete Board Support Package (BSP) to enable fast times to market for Windows Mobile-based designs
More information on the NVIDIA Tegra line can be found here.