Firefox only:  With the advent of cloud computing and sites such as Gmail, Google Docs, and even the online version of Photoshop, it is clear that desktop computing as we know it is beginning to shift towards an internet environment.  Browsers are quickly becoming the focal point of all our daily computing tasks, which easily explains the recent popularity of netbooks and mini computers.
Desktop is an extension for Firefox that transforms your New Tab window into a virtual browser-based desktop.  Websites are displayed as icons using a screenshot of the page itself (or a custom image), and you can add search widgets as well as folders to sort your favorite pages.
To install Desktop, head over to the Desktop Add-on page.  Desktop is an experimental add-on for Firefox (meaning that it hasn't been extensively tested by the public yet), but I have not experienced any crashes or problems with it.  In order to install it, you'll have to check the "Let me install this experimental add-on" box and then the Add To Firefox button, as shown below.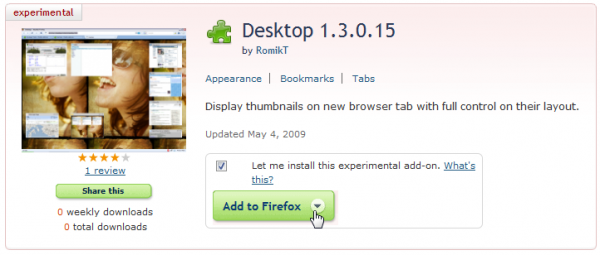 Once installed and after restarting your browser, creating a new tab (which can be done under File –> New Tab or by pressing CTRL + T) will open up a blank page which is your Firefox desktop.  I didn't like the plain white background, so the first thing I did was change it by right clicking on the desktop and selecting Preferences, then adding one of the Firefox backgrounds I found here.
Adding websites to the desktop can be done easily by right clicking on the desktop and selecting
Add –>Thumbnail.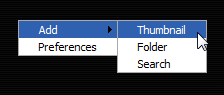 In the next menu, you can type in the URL of the site you want to add to your desktop (and it will automatically suggest sites out of your history).  You can even specify a custom image for the desktop icon, but if left empty it will load a thumbnail of the website's main page.
Icons are drag-and-drop and can be resized or removed by clicking the X in the top right corner.  To better organize your websites, you can right click and select Add –> Folder which will create an icon for what is basically a secondary desktop.  Clicking the newly created icon will take you to a new desktop where you can add additional icons, and to return simply click the Back button in your browser.  To get an updated image of the contents of your folder, you can right click the refresh button in the top right corner as shown below.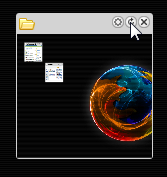 Finally, you can add a search widget to your desktop by right clicking and selecting Add –> Search.  By default it will add your default Firefox search (mine being Google), but by clicking the small circular button in the top right of the widget you will have access to any search provider you have added to Firefox.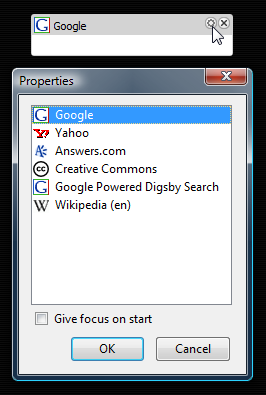 If you'd like to see your Firefox Desktop as the first page when the browser opens, you can go to Tools –> Options in Firefox and under the Main tab set your homepage to chrome://desktop/content/desktop.html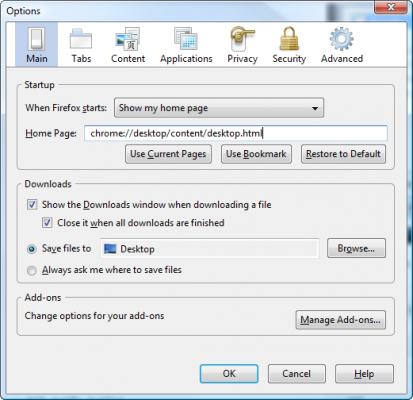 Desktop for Firefox provides a new and unique way to view your favorite websites.  If you've created an interesting or useful Firefox Desktop, share it with us in the comments (and you can check out the desktop I created in the image below).