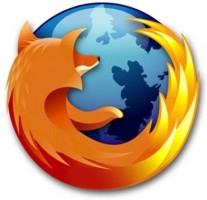 Firefox is a great browser, but despite all it's usefulness it is pretty drab in the aesthetics department.  While the browser has always allowed you to install themes to modify its appearance, they have never been wildly popular nor particularily intuitive for the everyday user.
Personas for Firefox are lightweight, easy-to-install "skins" that can be changed quickly and easily.  New Personas are added every day to the Persona gallery, and users can easily create their own Personas.
Personas have a some great benefits:
They can be changed on-the-fly.  While browsing Personas, simply hover your mouse over a Persona to preview it in real time on your browser.  If you like it – simply click "wear this"!
Personas can be added, removed or updated by their designers at any time, without requiring a software update.
The software is open source!
Want to see what Personas can add to your browser?  Check out the Personas demo from Mozilla or go directly to the Personas page to install it and get started.  Once installed, you can check out the Personas gallery or be creative an make your own.
Personally, I'm really enjoying the Firefox B Persona.  Have a favorite Persona or have you created your own?  Share it in the comments!