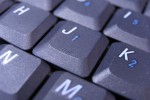 Today is April 1st, and with that comes the fear of your computer being infected with the Conficker worm.  Besides following Lifehacker's tips to protect your PC from Conficker, you can follow a more advanced method of scanning your computer in this guide.
UPDATE: There are new and easier methods to scan your computer for the Conficker worm:
---
Technical Difficulty: Moderate
Prequisite: Download and install ActivePython.  This is required to run the scanning software.
Procedure:
Download and extract scanner.zip.
Run the file "scan.bat".  This will run the Conficker scan on the local IP address, 127.0.0.1.
If no Conficker infection is found, you should see "127.0.0.1 seems to be clean" as shown in the picture.  Hooray!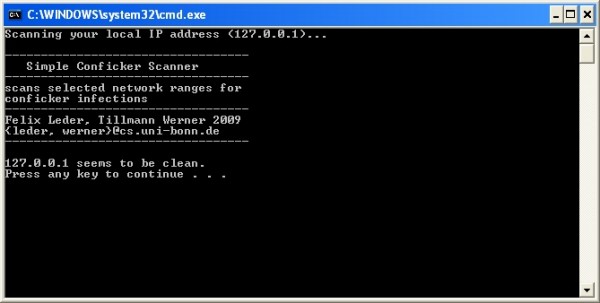 Sources: The Conficker scanner was created by Felix Leder and Tillmann Werner, and was packaged by Dan Kaminsky.