Every year there are more and more products for the iOS market, and this year is no different. Here are some of the best products I tried this year that would make great gifts for any iOS user in your family.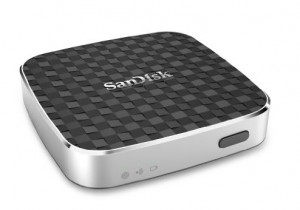 For the person that is constantly running out of storage space on their iOS device the Sandisk Connect Wireless Media Drive is great. It wirelessly adds 32 or 64GB to your device for storing anything from videos to photos to documents. You can play music and video right through the device through its free app available in iTunes. It even will store and play iTunes DRM protected content. The Sandisc Connect drive even creates a wireless network of its own to transfer data to your device.
My favorite feature is the SD card reader, which lets you download and transfer photos to your device through the Sandisk without storing all of them on your iOS device. It's a great product.

For those needing a little less storage than the Sandisk Connect Wireless Media Drive mentioned above, check out the Wireless Flash Drive by Sandisk. This device comes in 16 and 32GB models and does the same thing as the Media Drive without the card reader feature. Either of these would be great gifts.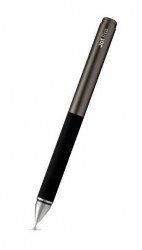 Adonit makes some of the best styluses on the market. I love the Jot Touch, but for those who just want a nice stylus without extra features, like pressure sensitivity, the Jot Pro is a great choice. It looks like great and magnetically attaches to your iPad or iPad mini for easy transport.

The iPhone 5C seems to get a bad rap, but I think it is a great phone. It is slightly better than the iPhone 5 and it not only looks great, but it feels great in the hand too. If anyone in your family is looking for a new phone as an upgrade or is switching from a standard to smart phone this is a great choice at a great price. If you look hard enough you can even find these for about $40 in the 16gb version.
If you have an iOS device, you most likely use iTunes and the App Store in some fashion. An iTunes card is a great gift that comes n a variety of amounts for your budget. These days you can get them almost anywhere. You can even send one straight through iTunes.
There you have it: a variety of options for the iOS user in your family. From the iPhone to iPod to iPad, you can be covered with something on this list.