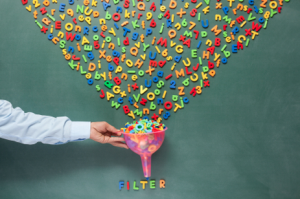 As the Internet grows, the ability in which it's used is constantly expanding. Teens, adults, and even kids of all ages are logging in and seeing what posts the net has to offer. Likewise, they're sharing, sending, and commenting along for the world to see … whether or not their content is appropriate. Whether containing curse words, questionable photos, or suggestive text, in many areas of the net, there's virtually no filter to weed out offensive messages. Users are free to post what they want, when they want, leaving the content for anyone to see.
So as a parent, teacher, or someone who just doesn't appreciate reading the X-rated, what do you do? How do you filer out this inappropriate content?
Report It
On social media, content can easily be reported for being less than kosher. All users need to do is click the "report" button for the content to be sent into Twitter, Facebook, or alternative social media platform. Each post will then be reviewed and determined whether or not it should be taken down. Punishments are even given out to repeat offenders, such as limiting their log-on time or suspending them from a site.
Block It
For those with young Internet surfers, it may be a good idea to invest in blocking software, which doesn't allow the use of certain websites without parent permission. Settings can be adjusted, based on desired freedom level and age, but the general idea is to keep kids from seeing anything too "advanced" for their years. Parents can purchase a program or subscribe to a monthly service.
This software is often found in schools or public libraries as well.
Scan It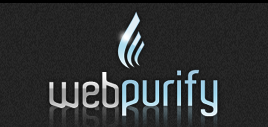 A new way to look out for cursing or adult content comes by way of scanning. Companies like WebPurify work to check content directly from one's web browser. By enabling the monthly service filer, users can avoid profanity from any corner of the web, thanks to an algorithm that constantly updates itself. With the service, users can block four-letter words, or a custom list of phrases, in multiple languages. Much similar to page-blocking software, WebPurify charges a monthly fee in order to keep one's online searches curse-word free. However, the two differ in that scanning services place responsibility on the website owners to stop inappropriate content from reaching kids, not the parents or searchers.
No matter your approach to keeping the Internet clean, there are plenty of options to consider. Through the help of specialized software and workers who are dedicated to keeping sites safe, users of all backgrounds and ages can enjoy a more appropriate virtual space.