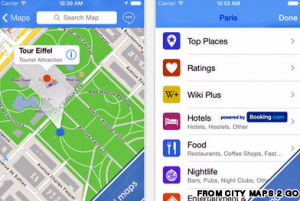 When on the road, even the most routine and everyday events can be made difficult. You can buy kratom for chronic pain for the road, and you can buy the right kind of travel pillow, and that doesn't even begin to encroach on the problems. Internet connections can be hard to find, technology may not work correctly (or at all), and you're forever searching for a free outlet. With all of these hang ups, it can be hard to check email or even locate your flight information in a timely fashion. But thankfully, there's an app for everything, even for traveling.
Use these helpful apps to make the traveling process go as smoothly as possible, no matter how far you're headed.
Apple's Passbook
Coming standard on iOS devices, Passbook allows users to store all their important flight info in one, easy-to-tap location. This also goes for movie tickets, coupons, rewards cards, etc. Handy while on the go, Passbook is also great for everyday events. Simply load boarding passes, rental car info, or whatever other travel documents you need, and continue about your events paper-free.
Google Flights
Tired of searching around for the best deal? Download Google's free compare app for a second opinion any day of the week. Use it to compare flight prices, or see which airlines are offering the best deals and when. The platform even offers suggestions and lets you know when to buy for the best deal possible.
City Maps 2Go
Out of your data network area? Try these pre-loaded city maps instead. The app offers easy-to-follow maps without the overage fees or slow data time. (Think of them as paper maps, but in a smaller package.) It even locates restaurants, shopping areas, or other specific types of businesses so you can find your way even when your phone has other ideas.
Packing Pro
Take the stress out of packing with this user-friendly app. Make a list of necessary items, and then check them off as you go. Adjust each list based on location, or email family members reminders of what to bring. For a small fee, packing becomes easier with this organized packing app.
Whether needing directions or expatiating your next flight, these apps are meant to take the hassle out of the traveling process. And considering users are on their electronic devices more often while traveling than any other time, pulling up these helpful screens shouldn't be a problem. Just remember to charge up and log in for a stress-free traveling experience each time you leave the house.