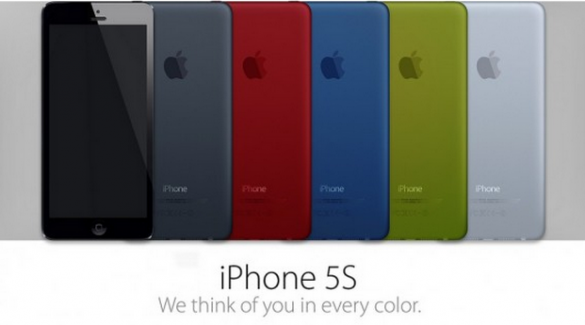 Since the dawn of the iPhone, users have been creeping, spying, and guessing as to what the latest model will hold. Some hunches were correct, while others were a far cry from reality. However, even the most wrong guesses haven't kept bloggers and Apple users from scouring for the next big rumor.
This time around, it's speculation as to whether or not the new iPhone will host a fingerprint scanner.
Likely to be used for security purposes, it's rumored that the phone will "scan" one's fingerprint before unlocking the phone. Currently, users can enter a passcode when wanting to lock their iPhones from stranger use. And while the scan would certainly be an improvement from keyed-in numbers, there are concerns as to how well the scanner would work. Is there a possibility of faulty reads? Will it be able to accurately read a swipe/scan the first time around?
Alternate theories toss around the idea of fingerprint scanning for games or identification purposes, similar to software used on crime-based TV shows. Though this is far less likely, more futuristic and less personal is certainly the trend our electronics have been taking on.
Alternative Rumors
Another theory being tossed around is whether or not Apple will release a 5S phone, or jump straight to 6, which would be a plastic, smaller version of the 5. The blogosphere has been predicting a cheaper, smaller iPhone for months, though Apple has yet to confirm whether or not these instances are true. Known as the "iPhone mini" – like its iPad counterpart, this phone would likely be more affordable, much smaller, and host fewer of Apple's signature features. It's thought that this move will help iPhones appeal to a larger audience.
Unfortunately, even the scheduled release date is still up for debate (though right now the Internet says September). Until the next iPhone officially hits shelves – or Apple decides to break protocol and give away their secrets – we're left in the dark, guessing at what new, great features it will hold.