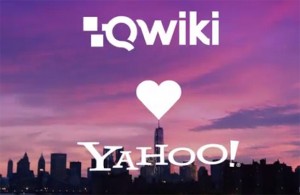 Yahoo! recently announced that it has acquired the New York startup Qwiki, bringing the total number of acquisitions under the tenure of Marissa Mayer to 11. Originally a video search engine web platform since 2010, Qwiki shut down its web platform early this year and launched a social mobile video app after its iPad version of the app got about two million downloads.
After moving migrating back to New York from San Francisco, the company adopted the new focus in an effort to work with media brands such as ABC News. Qwiki works by organizing your photos and videos by date, location, and time of day and clumping it all together. It selects a song from your iTunes library based on your listening behavior, adds media, and allows you to edit the filters and captions before rolling a minute-long Qwiki with all of your iOS device's camera roll. According to the founder and CEO, Doug Imburce, Qwiki was never intended to be a video-sharing app, but rather, a storytelling app.
What The New Acquisition Brings to Yahoo!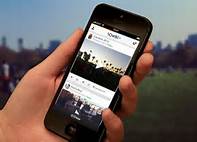 As it has done with most of its acquisitions, Yahoo! will not kill off the brand. Instead, it will continue to support the app while the team joins the company in New York to reimagine the company's storytelling experiences.
The mayor of New York city, Michael R. Bloomberg was also kind enough to comment on the new acquisition saying: "Qwiki is a great example of the momentum in New York City's booming tech sector. While the company was started out west, they relocated here to be a part of our surging tech community… We congratulate them on their partnership with Yahoo!, and hope they continue to grow and thrive in New York City."
Since taking over as CEO of Yahoo!, Marissa Mayer has spearheaded the acquisition of nearly a dozen startups that cost less than $100 million. These include Alike, Astrid, GoPolloGo, Jybe, Loki, Milewise, OntheAir, Snip.it, Stamped, Summly and now Qwiki.
What's next for Yahoo!? As of this writing, Yahoo!'s Tumblr blog was updated with the news that the company had acquired Xobni, an address book app creator, bringing the total number of acquisitions by Mayer to 12.