If you use a Mac, iPod, or iPad did you know that the iTunes Store is not the only place you can buy digital music for your device? In fact, Amazon.com has a great MP3 store which will work with those devices in a couple of ways. Basically, if you can get a DRM free music file compatible with iTunes, you can buy your music almost anywhere. This article, however, will be focusing on Amazon.com.
The old way: Download music to iTunes
Until recently, Amazon only had one way to get music onto your devices, which required you to download the music on your computer, then transfer it to your device. To use this method, you can download songs or albums from Amazon.com and using the Amazon MP3 Downloader, which you install on your computer. After the music has been downloaded, it will be instantly sent to iTunes with the names, artwork, etc.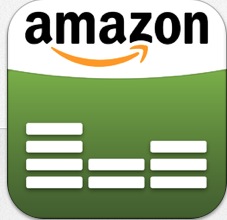 The new way: Use the Cloud Player App
As I said, this used to be the only way to get these tracks onto your devices. "Used to be" is the key there. Amazon recently released their Cloud Player and a Cloud Player app. The app allows you to have access to all of your purchases for streaming and/or downloading on your device when you log into your Amazon account. The only problem with this is that you can not mix and match tracks from iTunes. If you want to do that you will have to download the tracks to your computer and into iTunes using the downloader tool mentioned above.
Bottom Line: Price
You might be wondering what is the benefit of using Amazon if you have to go through all of this trouble? For me, the benefit is price. There are many time when Amazon will have a cheaper price on an MP3 album than iTunes. In some cases it is a lot cheaper. For me, it is worth the money to buy from Amazon and download the music to iTunes. Once it is in iTunes I don't notice the difference, or care.
iTunes is great, and I buy most of my music in iTunes. However, it is nice to know there is another option out there for users.