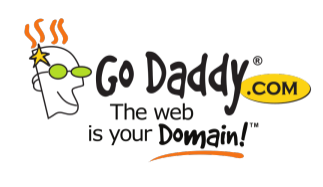 When setting out to purchase a new domain, the majority of people head to GoDaddy, type in their hopeful site address, and see if someone has already snatched up the great idea. If not, it's likely GoDaddy will offer a multitude of discounts, coupons, and .co, .net, etc. options to help bring down the price. (For whatever reason, .coms always set you back the most funds.) Anything to get you to sign up, GoDaddy will do. They have the name, the willing and able customer service, and the clout. But do they have the resources to overcome?
Despite being more popular – likely due to their ongoing commercials – GoDaddy has far less to offer website owners than you may think. Sure they wrap everything up in a nice tidy bow, but service-wise, alternative sites may have far better perks. Such as cheaper hosting fees, advanced spam blockers, and a server that doesn't regularly get hacked.
Perhaps the biggest downside to GoDaddy is the large, albeit invisible, target on their label. The company has been hacked a few too many times, leaving website owners across the globe without a site. The latest debacle, which took place in September of 2012, left thousands of sites down for an entire day. While few reported actual damage, it's likely this literal down time cost thousands in web traffic numbers, ad revenue, and sales. And that's only on the company side; Google likely took a downgrade on daily PPC funds as well.
GoDaddy Backlash
While such a hack has yet to take place since, that's not to say it can't or won't happen again. As an apology, GoDaddy sent out an email with a small discount for users to purchase a new domain – not a coupon for current services; additional funds would have to be spent to see any savings. And because switching hosts is such a significant pain in the rear, it's likely they lost few sites over the whole incident.
But with multiple options, many of which are cheaper and offer better services, what's holding consumers back from switching hosts? Especially since domains can be purchased through GoDaddy and hosted elsewhere. Is it the popularity, or the sheer hassle of moving a website? It won't be long before others are finding the value outside of GoDaddy's monopoly and taking advantage of these competing offers.
Despite their popularity, there's much more to web hosting than GoDaddy offers. Consider an alternative before caving to their ways, no matter how user-friendly they may be.