Apple's giant annual developer conference, WWDC 2013, is currently in progress, but we have reached a point where I think we can officially say that Apple is back. Like keynotes from their glory days, this keynote was chock full of surprises and gasps that get you excited about what is coming in the Apple ecosystem.
Apple product updates announced at WWDC 2013
Updated Mac OS called OS X Mavericks

Updated MacBook Pro (with up to 12 hours battery life, that's right, 12)
Updated Mac Pro (that could probably power a space station)
iWorks refresh (including browser-based versions that are compatible with IE, Chrome, on any computer)
iOS 7 with an incredible new design
iTunes Radio
Six might seem like a small number, but each of those updates (except for maybe the new base station) are huge updates that will completely change the Apple ecosystem going forward. I could write full articles about each of these updates, but in my excitement, I will keep it to posting the main front stage updates made in each case and just a brief sentence about what it is.
Mac OS X Mavericks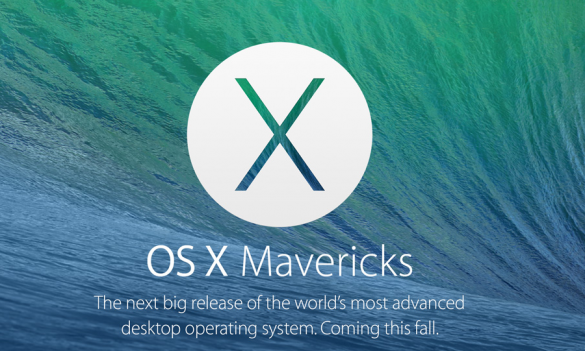 While this update isn't a huge jump, there are many small things that will make using this operating system better than the last. Skeuomorphism, the act of creating an app that resembles its physical counterpart (like the calendar looks like a physical leather-bound calendar), seems to be dead in the new software released today. This gives an overall smoother and sleeker look.
Here are the new features that were discussed for Mac OS X Mavericks:
Tabs for Finder: Instead of having multiple windows open for Finder, you can have tabs within one window which will make it easier to manage a lot of windows in Finder and dragging and dropping content between tabs. 
Tags: Able to tag documents throughout the whole system, which will then show up in your Finder menu bar. Looks very useful for organizing all sorts of things.
Apple Maps app: Hopefully a better iteration of Apple Maps, but with cool features like send directions to iPhone, the integration is making it much more compelling.
New Calendar app: A bit sleeker than the older version. A few very cool features: when you type something into location (example given was Pizza), the app will search for local pizza areas and will let you choose the one you want. It then displays the information on a map within your appointment, and most impressively will also give you a time estimate for getting there. Much like Google Now, you have the option of being alerted if you have to leave in order to make it to an appointment on time. Unfortunately, I believe Apple Maps weaknesses might make this feature just OK. The app also gives you a weather estimate for your appointment.
Safari: The new Safari design is similar to the iOS 7 redesign, which I'll talk about later in this article. The overall appearance is sleek and simple. It shows bookmarks/reading lists on the left where you can actually browse the sites within the same window by clicking on a bookmark or reading list item, and also has integrated social networking like Twitter.
iCloud Keychain: Allows iCloud to save your passwords and credit cards and sync them across all of your devices. Very powerful, and even allows you to generate absurd passwords that will be saved. A cool idea, but I see generating a password like "sra-av34-refav-323e" will be a problem when you are anywhere else than an Apple device. I suppose it would work with logging into iCloud first in a browser, but still annoying.
Power saving features: Without going into detail, there are a ton of power saving features that seem to really optimize how your system runs. I think this will have a profound effect on future laptops, and should give better performance for the system as a whole.
I think this is a great incremental update that keeps things fresh in the Mac OS world. I will be happy to get it this Fall, and see how well things work across the new system and the new iOS.
MacBook Air

Although hardware looks the same, the new MacBook Air has been pushed a bit further while lowering the price. Both the 11 inch and 13 inch models see a significant jump in battery life with the 11 inch going from 5 hours to 9 hours, and the 13 inch going from 7 hours to 12 hours. That type of battery life is just incredible, and will certainly make owning a MacBook Air an even better experience.
In addition to battery life, both models are now based on the new Haswell chip from Intel which will give it more power while at the same time allowing that incredible battery life. The WiFi receiver also sees an update to 802.11ac which according to Apple, can increase WiFi connection speeds by up to 3x.
The price is reduced about $100 dollars per model.
Mac Pro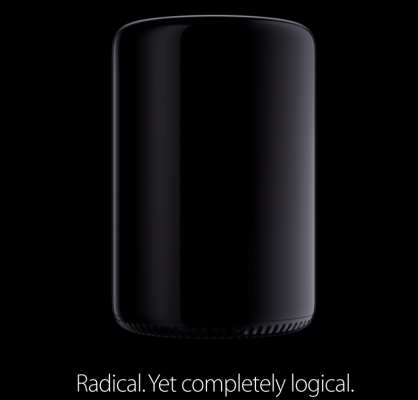 The Mac Pro is completely redesigned with a lot of power beneath the hood, in a smaller form. A notable feature is that the Mac Pro will support up to three 4K displays. The design itself is very sleek and small, and completely changes the look of the Mac Pro. I think power users will be very grateful for this update, with many quotes claiming to increase various areas of performance by 2-3x.
iWork

While we didn't get to see the actual new iWork (it will be released later this year), we did get to see iWork on the web in iCloud. This worked very well, and looked to be almost desktop apps in the iCloud interface. What is incredible is that it works in Internet Explorer and Chrome, and will work on any system. This really broadens the scope for iWork, and makes sharing and displaying documents much easier.
Hopefully the redesigned apps themselves will also be nice, but for me it is just a huge relief that one is definitely on the way. It is way overdue, and sorely needed.
iOS 7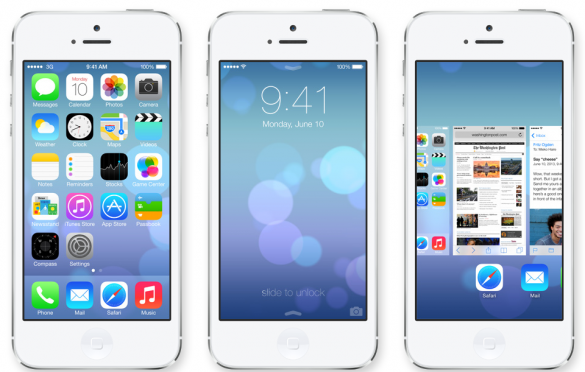 This update is to be quite honest, positively gorgeous. The interface is flat, sleek, and beautiful.
Here is a look at the notable new features of iOS 7:
Control Center: Get quick access toggles for: brightness, airplane mode, Bluetooth, WiFi, screen lock, music controls, camera, location services, and even a flashlight toggle. This was sorely needed.
Multitasking: True, full multitasking that will allow apps to update in the background, and a multitasking screen that is similar to the Palm Cards system. This allows you to see each screen for each app, and "flick" away apps you aren't using any longer.
Safari: Gorgeous new tab views, and a beautiful new design
Airdrop to other iOS devices: Transfer data and photos from one device to the other using a network.  It uses a secure connection, and there won't be any need to physically "bump" devices like Android.
Camera: Live photo filters and a new Photos app to organize pictures. Photos organizes pictures into moments intelligently by a variety of metadata such as location and time. Moments zooms out to collections zooms out to years. Truly impressive view that categorizes your photos. Allows you to scrub through small thumbnails that will enlarge as you put your finger over the photo.
Backgrounds with depth: This is truly a "wow" factor feature that basically gives you a depth of field behind your icons. As you move your device around, the image seems to be 3D and keeps it aligned with your eye sight. Gorgeous.
iCloud photo sharing: Share your photos directly to iCloud, and can share streams where others can add their own photos (and videos) with their comments. Makes it incredibly easy to share and comment among friends and family using iCloud.
Siri: New interface somewhat similar to Google Now. Siri now has a new voice, either male or female that actually sound like humans instead of a robot. Siri has more access to your device, and can do things like turn off Bluetooth, control brightness, and play last voicemail. New integrated services into Siri: Twitter, Wikipedia, Bing search results.
iOS in the Car: New car integration that includes iOS displayed on the actual screen of your car. A complete voice powered system with Siri to completely control your phone and navigation. It looks incredible, but probably will depend on all the car partners they have deals with putting it in.
App store: Automatic updates, you can see apps nearby to see what others are using.
Music app: Artist images, and all purchased music viewable in your library. All movies and TV shows are also accessible through the music app though stored on iCloud. It's very pretty, but not too revolutionary.
FaceTime Audio: We can finally do audio-only FaceTime calls!
Notification sync: If you clear a notification in one area, it will sync to all your other devices.
Phone, FaceTime, and Message blocking: This feature is pretty self-explanatory.
Activation lock: If a thief takes your phone and attempts to deactivate Find My iPhone or erase the phone, it will not be able to be reactivated without your iCloud name and password.
iOS7 will be available immediately for Developers as a beta version, but not available for consumers until this Fall.
Overall, I think they did an incredible job on this one. It definitely looks like Windows Phone and Android had a baby, but in a good way. It is a huge change from the old iOS, and I think that is just what Apple needed.
iTunes Radio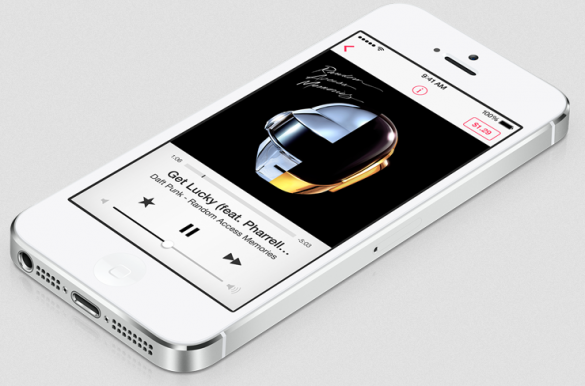 This new feature was much-anticipated, and is built right into the new Music app on iOS 7. What will this new feature do for you?
Seems to have categories similar to Pandora (like "Summer Songs")

Create your own stations from various artists/genres/songs
Can adapt your station by saying "Play more songs like this" or "Never play this song"
Of course, the ability to buy a song directly from the iTunes Radio app
Revolutionary? Not so much. However, it is a cool feature that is built-in and integrated into Desktop/iOS and Apple TV. It is free with ads, and is ad-free with iTunes Match Subscriptions. Basically exactly like Pandora, with some better integration.
Overall impression of the keynote
I have seen lots of mixed comments on various articles and forums, but I think this was an absolute win for Apple. My reasons are this:
Apple released a bunch of new updates across a variety of platforms, and they clearly tried to innovate as best they could. Just showing that they are putting this much effort into this, and throwing what they can at it is encouraging, and I think it shows they won't go down without a fight.

They really changed iOS. Sure, it may be a copy cat in a bunch of areas, but the biggest thing is that it is different. Apple haters have been complaining for a long time that iOS was old and not updated enough, and that things needed to change. Well, for better or worse, this is a change. Once we get our hands on it, we can really see how much it changes things.
Most everyone on the stage had a great presence, particularly Craig Federighi who is the Senior VP of Software. He was clearly very intelligent, had fun with the crowd, and really commanded attention and inspired confidence. I almost fell asleep when Tim Cook spoke, but other than that, it was great.
I think these updates put Apple back in the game. I don't know at this point if they are back on top, but they have added some much wanted features, and completely redid their iOS system. At the very least, it shows that they are in for the rat race and they aren't going to sit on the sides lines resting on their laurels.
Some people might think Tim Cook isn't doing a good job, or that this isn't the new direction Apple should take, or even that they're copying other platforms… but who cares? They did what they had to do by changing something, and at the end of the day, they have the money and power to change things as they go along. This was the big first step, and hopefully the next ones will follow confidently.