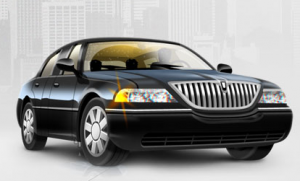 Thanks to the Uber app for iOS and Android, gone are the days of standing outside trying to hail a cab or find a car service. I was recently in San Francisco for work and I met a friend for dinner across town. We were about to leave, and I said to her, "I really hope there are cabs in this area." She looked at me and said, "You don't have the Uber app?" I immediately pulled out my iPhone and download the app, within 5 minutes I signed up and had a taxi waiting for me outside the restaurant.
How it Works
Set up an account
First, you download the app to your iOS or Android device and create an account. You must enter a credit card in order to complete account set up. An email will be sent for you to confirm your information
Right now Uber can be used in the following cities: Amsterdam, Atlanta, Austin, Baltimore, Berlin, Boston, Chicago, Dallas, Denver, Detroit, Hamptons, London, Los Angles, Melbourne, Milan, Minneapolis-St Paul, Napa, New York, Orange Count, Paris, Philadelphia, Phoenix, Sacramento, San Diego, San Francisco, Seattle, Singapore, Stockholm, Sydney, Toronto, Washington DC.
Select the type of vehicle you want

The types of vehicles are listed below; however, not every type of vehicle is available in every city. When you launch the app GPS will locate what city you are in and give you the vehicle options for that area.
Taxi: No flagging or yelling required! Use Uber to request and pay for a taxi, at standard taxi rates plus a $1 booking fee. A 20% gratuity is automatically added for the driver.
UBERx: The convenience of Uber at a lower price with hybrid and mid-range cars in a variety of colors. Seats up to 4 people.
Black: Classic black car option is the default. Choose this and either a high-end sedan or SUV will be curbside in minutes. Note: choosing "Black" and being picked up by an SUV will not charge you the SUV rates. Seats up to 4 people.
SUV: When you're rolling with more than four people, request only SUVs, for a higher rate. Seats up to 6 people
Use the app to tell Uber where you want to be picked up
You can use the map and your phone's GPS to tell Uber your current location so they can pick you up. If the GPS does not find the exact location, you can manually type in the address.
Wait for Uber to respond
Uber will send you a text notifying you of how long you'll need to wait before you can expect to be picked up, along with the driver's name. When your Uber ride arrives, you'll receive another text to let you know.
Wait for your payment to be automatically charged
Your card will be automatically charged, with the tip already included. You don't need to manually hand over some cash or your card to the driver before you leave. It's that simple.
Pricing
Uber's pricing is similar to metered taxis, although all hiring and payment is handled exclusively through Uber and not with the driver personally. If the Uber car is traveling at a speed greater than 11 mph, the price is calculated on a distance basis. Otherwise, the price is calculated on a time basis. Prices are higher than prices charged by conventional taxicabs and 20% gratuity is automatically added.
At the end of a ride, the complete fare (which includes a tip) is automatically billed to the customer's credit card. Uber has said that its high prices are the premium that the customers pay for a cab service that is not only reliable but also punctual and comfortable. Check out Uber's website for prices per city.
Once the ride is over…

A receipt is sent to your email address (great for those who need to expense the ride) along with a survey to rate your experience. I also received an email for $10 off for every friend I get to sign up using the link they provide in the email.
Conclusion
Overall, my experience with Uber was great. The price may seem a little expensive to some people who give it a try, but when you work it out with the tip and realize that you're paying for more of a high quality and convenient driver experience, it's actually well worth the cost.