According to a recent study, the average smartphone user has 41 apps on their device.
It interests me to know how many of these are in regular use. While I have a small set of core apps that never move from my home screen, I tend to go through phases with others. Several things from last year, for example, have fallen out of favor and been deleted. Examples include Words with Friends (there's only so much Scrabble one can play), iQuit (sadly my giving up smoking attempt failed), and Instapaper (I just didn't use it enough).
Meanwhile though, other apps have stepped in to take their place and keep me glued to my device for many a waking hour. In this article I list three that have been enhancing my life in recent months.
Flipboard 
These days, if I get bored, I go on Flipboard. This simple app aggregates news reports in various subject areas, giving you a brief overview of a story, courtesy of its pleasing "flip" interface, with an easy way to drill down to the full story if it's of interest.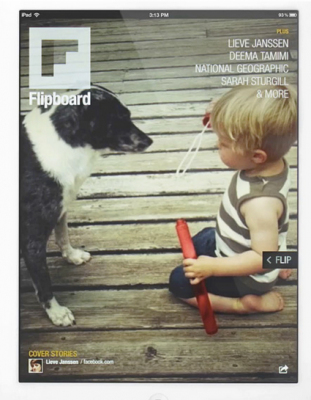 It's something akin to StumbleUpon crossed with Twitter crossed with a standard news app, and if you're a news junkie, it will occupy hours of your time. It's available for Android too.
TripAdvisor City Guides
I was recently fortunate enough to enjoy a holiday in the USA where I visited New York and Florida. I downloaded various guidebook-style apps before my vacation, but TripAdvisor's free offering was the one the really enhanced our trip.
Its best feature is its ability to use the iPhone's basic compass and GPS functionality to point you at anything in the guide. Want to find your way from Midtown New York to Downtown New York, walking via Chinatown – no problem – you can navigate the streets like a pro. It does all this offline from a downloaded guide, meaning it works well enough with data roaming switched off.
Guides are currently available for over 80 cities worldwide. Finding yourself somewhere new without getting lost gives you a lot more time to see the things you want to. I'll be using this app in every new place I visit.
Subway Surfers
I had to include a game, and for someone with a short attention span, Subway Surfers has stayed on my home screen list for a surprisingly long time. It's essentially an "endless running" game, but one that runs at a rather more sedate pace than the likes of the popular Temple Run. There's also something decidedly retro about it that appeals to the 80s gamer in me.
Also, although it's a freemium game where you can purchase power-ups and such, it never makes you feel like you need to spend anything to enjoy it properly – which just seems…kind and fair, which is a good thing.
My apps come and go, but the list above consists of three that I think are destined to be "keepers." I strongly recommend you check them out.