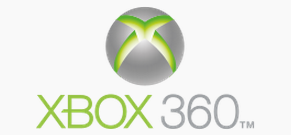 For the gamers out there, the thought of one of their most beloved gaming systems being unnecessary (gasp) is a virtual slap in the face. It's easily accessible, relatively inexpensive, and opens our TVs up to the world of the internet.
But when not playing video games, how much does Xbox Live's capabilities really have to offer us? Despite the constant access to play your friends at weapon-toting games or "party" watch movies – that's when you and others watch the same movie at the same time, despite being in different locations – it's a program that's surprisingly limited.
Sure there's ESPN channels, including live event streaming (not to mention watching the same game the next day without the need of a DVR), but that's only if your internet provider also subscribes. So, despite the fact that you're paid up, if say, Joe's Internet Shop or Sally's Cable Access isn't, you don't get any ESPN benefits … at all. It's likely that larger companies will offer the program, but there are no guarantees, and nothing contractually obligating each provider to maintain Xbox Live access. For many, it's luck of the draw.
Xbox Programs Plus
Next, look at other programs that are offered, such as Netflix, Hulu Plus, or movie rental – all require a paid or per-use membership. Sure that $50/year fee may not have sounded bad at first, but that's on top of any additional subscriptions; Xbox live only allows you to access these outside programs, not to use their services.
Now back to video games. For avid gamers, it's likely a worthy service. But for the rest of the population, we may just be better off using an internet capable DVD player, or a one-time payment box that doesn't require additional fees. While I can't speak for the gaming community (there's obviously something there; the program continues to thrive year after year, despite the same consul being in production for nearly eight years), I can speak for the non-gaming community, and we say we want more – or rather, less. No more double subscribing to ESPN to get the same service everyone is paying for. No more gouged fees. And no more constant updates during the middle of shows; it's just another unnecessary interruption.
But until a better option exists, one where gamers and non-players alike can intermingle and benefit from the same programs, it's likely the service will continue to stay in place.