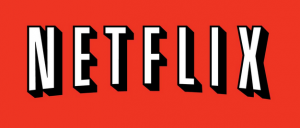 It's been several months since Netflix has been under the scrutiny of the press. Despite their former fall from grace, the company has managed to make a solid comeback, gaining customers and fan loyalty in the process. It's even gotten interest of internet emperor Google, looking at a price of $17.9 billion. This is especially impressive considering it was just under two years ago that Netflix put customers and shareholders on edge, announcing an entire company adjustment.
Splitting into two separate entities, jacking up prices, and a reroute of current services, it was to be the business equivalent of 52-card pick up. Luckily the company listened to critics and its fans, and, against the odds, has finally started doing things right.
The Good
To date, the company is up to 27.1 U.S. streaming customers and netting nearly a billion per year. They've also expanded their streaming base considerably (though I fail to be satisfied until every movie/show ever can be streamed). The site will also be the only source for new episodes of Arrested Development, which will air along a feature-length film later this year. Having grown into a cult classic, the show was revived after its cancelation nearly seven years ago. An unusual viewing for an even unusualer Hollywood situation.
What's more is that the company shuns commercials and ads, instead it looks to its membership fees as a source of funds. Buffering speeds have greatly increased, and recommendations pan its past views for an accurate bank of preferred shows. Users can even search for movies by the stars who play in them, or search through bios, ratings, release dates, and average viewer ratings.
Still Moving Forward
Does Netflix sometimes have some quirky categories that we must decipher through? Like "witty workplace sitcoms" or "raunchy dysfunctional-family TV comedies"? Yes. And sure their blog sits at a weird URL and is only sometimes updated (with self-promotional content). Nor do they have writer profiles or pictures. There's a glaring lack of request form, where users can ask for various shows to come through – or give much feedback of any kind. But if that's the list of complaints, we'll take it. When movies and TV shows can be streamed in unlimited quantities, a few blogging faux pas are nothing.
As any mechanic would say, if it ain't broke, don't fix it; Netflix we're happy it's a mantra you finally decided to follow.