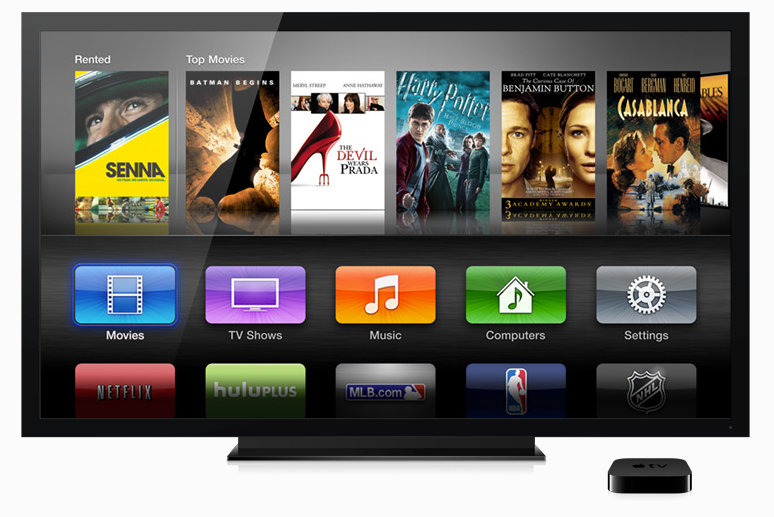 With the latest Apple TV software update, Apple added the capability to use a Bluetooth keyboard with the Apple TV. Why would you want to use a keyboard with the Apple TV? Well, it makes it a lot faster and easier to type in search fields when using the YouTube app and the few others that require typing when compared to stumbling through with the Apple Remote. You can also use the arrow keys on the keyboard to navigate through the Apple TV.
How to add a Bluetooth keyboard to your Apple TV
Setting up the keyboard is really easy to do.
Make sure the keyboard is turned on and in pairing mode

Navigate to Settings on your Apple TV
Choose "General", then choose "Bluetooth", then the Apple TV will automatically search for your keyboard
Choose the keyboard and the Apple TV will give you a code to type into the keyboard
Enter the code, then the keyboard will be paired with the Apple TV and you are ready to go
Any Bluetooth keyboard should work with your Apple TV. I discovered that a keyboard made for the iPad, like one that might come with an iPad keyboard case combination, is a great solution. These keyboards usually have extra keys for iPad functionality. One of these keys might be a Home button to exit apps on the iPad. Well, that same button will navigate you backwards through the Apple TV like the "Menu" button on the Apple TV remote. This is a very handy feature. These keyboards are also smaller and harder to type on, but it is not like you are typing a full thesis on the Apple TV (unless Apple decides to allow apps one day, but that is wishful thinking for now).
The only downside to using the keyboard with the Apple TV is that you have to make sure it is constantly charged. If your keyboard using regular batteries you'll probably get more life out of it than a rechargeable model. You also need a place to keep the keyboard. On the plus side the keyboard is a lot easier to keep track of then that little "silver stick", as we call the remote in my house.
Overall, a keyboard with the Apple TV is a great combination. It may not be something you want to run out and spend a bunch of money on, but if you have an extra Bluetooth keyboard or can find a cheap one someplace it might be worth your while to try it out.