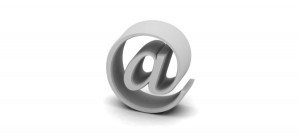 These days, the average internet user has two options for email service: an address through his or her internet service provider (ISP) or use one of the numerous email services available on the internet (Gmail, Yahoo, iCloud, etc.). Which one should you chose? Well, there a benefits and negatives to both, and that is what this article is about.
Let's start with reliability and service. I have used both types of email accounts, and reliability is a toss up. Companies are inevitably going to have technical issues and email will go down at some point.
What is more important is the service you get to restore your email. With an ISP account you should have access to tech support and through this support you should be able to determine if the problem is on your end or the provider's end. If it is on your end the support tech should help resolve your issue – that is what you a paying for, after all.
However, if you are using email through a free service like Gmail, you are pretty much on your own for figuring out your problem. This is when you search the forums or call a knowledgeable friend or relative. Most of these free services do not have support. Apple's iCloud does have support, however it is not immediate. There are email services you can pay for, if you wish, and that should give you similar, if not better, support than your ISP. If you are paying for your email provider and not getting support it might be time to move on.
The biggest reason, in my opinion, to go with an internet email service over your ISP is stability. People change internet providers all of the time. If you are using an email address from your provider, that address goes away when you cancel service. This means emailing all of your family and friends with your new address, changing login and contact information on sites that use that account, and losing any emails in that account that your do not have saved on your computer. If you use a service like Gmail or Yahoo and you change your ISP your email address does not change. It stays right where it is with your emails in tack.
Of course, if you are technically able to, you can set up your own personal email server. Then you are responsible for the reliability and you are your own tech support.
So what should you choose? That is really up to you, and the information in this guide should help you make a better decision. Just be aware that there are options out there and you can always change.