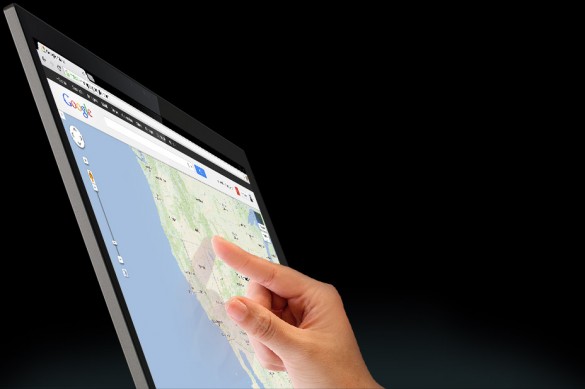 When manufacturing cheap personal computers, designers have to make trade-offs between processing power, memory and other computer components in order to strike an economical but workable balance. The balance, clearly, is a delicate one and any solution that eliminates the need for one of these components is highly welcome.
Google Chromebooks are such solutions that do away with the need for huge hard disk spaces by storing whatever you do on the cloud. The latest Chromebook, the Chromebook Pixel, is an amalgamation of the best hardware, software and design to come up with the next generation gadget suited for power users who have already fully adopted the cloud.
The Visual Display unit has the highest pixel density than any other laptop screen on the market. Packing 4.3 million pixels (239 ppi), the display delivers sharp text and vivid colors over an extra wide view angle. In addition to this, the screen comes with touch support to sate the need to touch the close-to-real HD images it displays. Organizing tabs and photos and other edits happens swiftly and easily with the swipe of a finger.
To support the grueling demand from long hours of use, the Pixel comes in an anodized aluminum alloy cover giving it a sleek and durable surface. To keep the outward appearance of the design, vents and screws remain hidden while the full-range stereo speakers fit snugly under the backlit keyboard.
httpvh://www.youtube.com/watch?v=j-XTpdDDXiU
To increase precision, a glass etched touchpad, finished using laser technology, is all you need to move the cursor about on the Chromebook in case you do not want to use the touch screen. With its 720p webcam and three strategically placed microphones designed to eliminate noise, you can now comfortably do your video conferencing in noisy environments.
Powered by Intel Core-i5 processor, anything you decide to do, from loading Web pages to changing apps is almost instant which is exactly what users with no time to spare expect from their devices. With its top-notch Wi-Fi range and dual-band support with optional Long-term Evolution (LTE), you can be sure that accessing your cloud-stored data just got easier and more fun.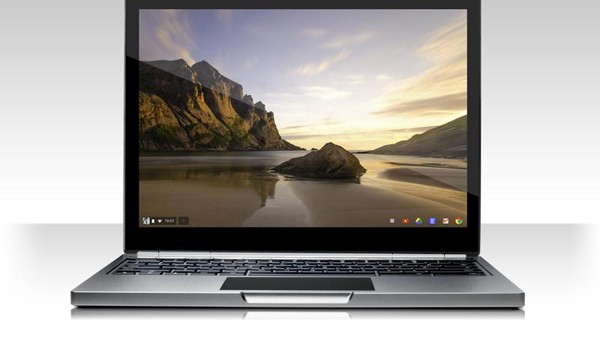 The Chromebook Pixel comes with one terabyte of Google Drive Cloud storage and 12 free GoGo Inflight Internet passes allowing you to store as much as you can and access it while on the go without having to pay more, at least for a start.
With all the favorite Google products just a click away, the Chromebook is definitely a workable solution for those who are already in the cloud computing bandwagon. Thanks to Chrome OS, you will no longer need to wait for the computer to boot up. In addition, you will need no maintenance. To sum up the whole package is a built-in virus protection that self-updates once every few weeks.
The Chromebook Pixel is available for purchase on Google Play in the US and UK. The Wi-Fi version retails at $1,299 with the LTE version retailing at $1,449 which will be available in the US come this April. High-end users who need a device that incorporates tablet functionality and cloud computing services now have something to smile about with the Chromebook Pixel.