As apps become more prevalent and more powerful, businesses are relying on these savvy tools to help their businesses grow and run more smoothly.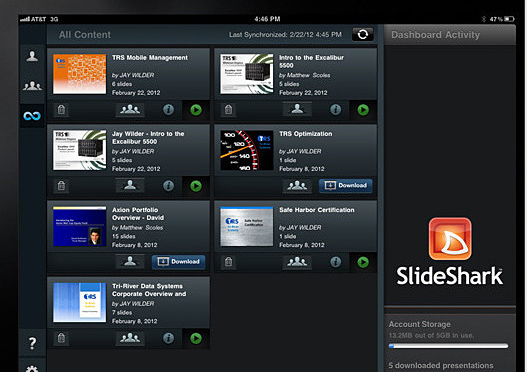 This free app handily shows Powerpoint presentations and it displays your notes when you run your slideshow. It's also a breeze to get your presentations into SlideShark; you can upload them to the SlideShark site, which the app syncs with; or you can grab them from Dropbox or Box. The one thing you cannot do is create presentations directly in the app itself. However, you can reorder slides and hide individual slides, but SlideShark is not an editing program. It's geared toward users who create their presentations on a Mac or PC.
Clear is quick, simple, intuitive, and perfect for busy people who need a list to juggle a million tasks a day. Clear's interface is understandable at a glance and streamlined for quick use. Items are sorted by priority from top to bottom, and color-coded according to urgency. Clear looks like a great app because it emulates the best to-do list most of us have ever had: a piece of paper. Clear is available for $1.99 and is worth the price.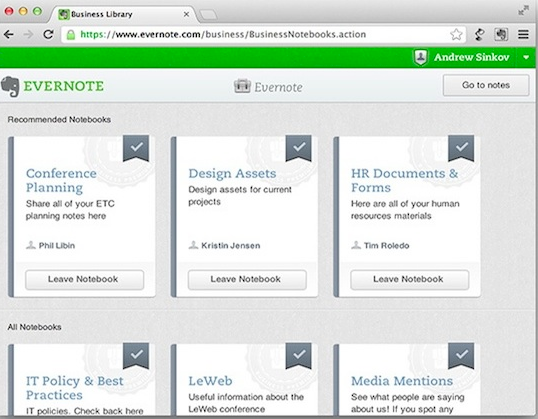 Evernote is an easy-to-use, free app that helps you remember everything across all of the devices you use. Stay organized, save your ideas and improve productivity. Evernote lets you take notes, capture photos, create to-do lists, record voice reminders–and makes these notes completely searchable, whether you are at home, at work, or on the go. Entrepreneurs can easily keep track of all of their brilliant ideas. See my previous post on the Evernote 5 upgrade to learn more about the app's new features.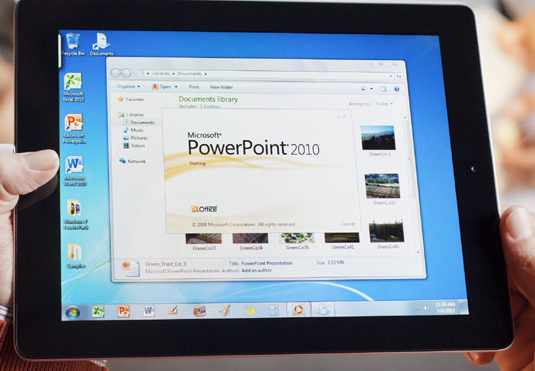 OnLive Desktop is a service that provides a seamless, no-compromise, instant-response cloud-based PC desktop, wherever and whenever you want it. OnLive brings to your iPad a high-performance PC experience, regardless of the content, even when interacting with fast-action media.
Features:
• Instantly view, edit and create documents using actual Microsoft® Office Word, Excel and PowerPoint
• Easily transfer files between OnLive Desktop and other devices• Experience high-performance, instant-response PC applications
• Interact with lag-free animation and video
With each free account comes 2GB of storage on OnLive's servers. You can also purchase the  Plus plan, which lets you use IE to browse the Web from within the OnLive Desktop app. Tabbed browsing is supported, as is Flash, which might be reason alone to use IE instead of Safari at times.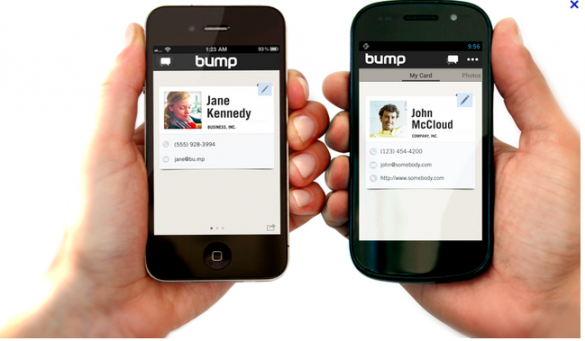 Bump is a revolutionary networking app that allows users to ditch traditional business cards in favor of virtual ones. Users can trade contact information, photos, and files by simply "bumping" two smartphones together.The new update allows you to share more than just photo using Bump. Now, you can send any file that is stored on your device. You can send videos, documents, spreadsheets, presentations, and more goodies from your device to that of any other Bump users. For sharing files this is about as quick as it gets. Bump works cross-platform, so even if you have friend with an iPad or iPhone, you can use the app to send them files.
If you travel for business, you want to keep your receipts. You can do it the old-fashioned way, but why give yourself extra work? Your smart phone can keep track for you. Using your phone's camera, you can snap pictures of your receipts to retain a digital record in chronological order. The app also allows you to log mileage, meal expenses and other business-related travel costs.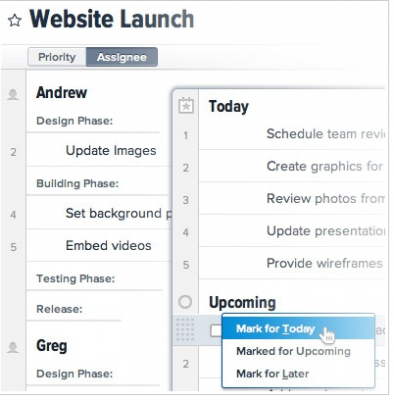 Billed as a "collaborative information manager," Asana is a free simple and intuitive alternative to complicated work management software. Asana allows users to manage not only work projects, but personal projects and events in one easy-to-navigate interface.It has many features, including Workspaces, Projects, Personal Projects, Tasks, Tags, Notes, Comments and an Inbox that organizes and updates information in real-time. The product is designed to enable individuals and teams to plan and manage their projects and tasks. Each team gets a Workspace. Workspaces contain Projects, and Projects contain Tasks.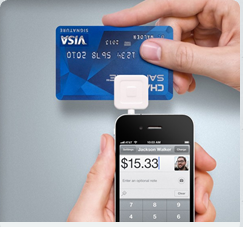 This on-the-go mobile-payment device plugs right into your smartphone to accept credit card payments. And you don't need to set up a merchant account at your bank. Just order the card reader for $9.95 and set up an account. Square charges 2.75% per transaction, and funds deposit in your account the next day—with no transaction or amount limits.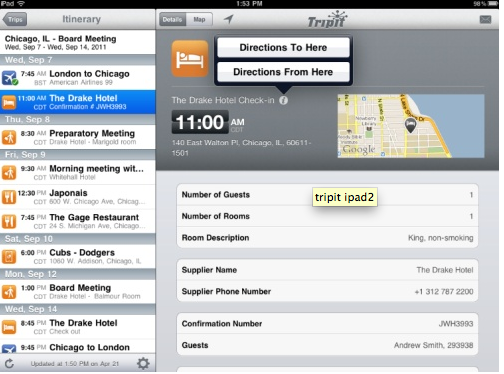 TripIt is an easy way to keep up with multiple flights, car rentals, and hotel reservations. Just forward all travel confirmation e-mails to plans@tripit.com and TripIt delivers a master itinerary to your phone. The basic app is free, but added features (like tracking frequent-flier miles) cost $49 a year.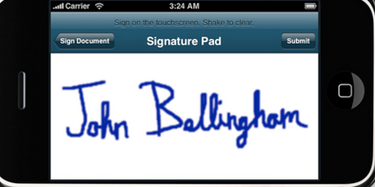 RightSignature is an easy-to-use, all-in-one e-signature solution. It sends documents for e-signature with a few clicks. Your customers fill out and sign documents online in any web browser, or even on an iPad or iPhone. No printing, no faxing, no hassle. The RightSignature integration empowers you to send documents for e-signature directly from your Box account or send Box documents for e-signature from inside RightSignature. Either way, once your document has been signed, RightSignature automatically places a signed copy back in your Box folder.