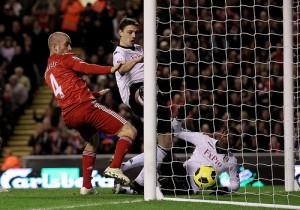 When a new product hits the market, there's often a shortage. It happened with the Nintendo Wii, the original iPod and with numerous different iPhones.
I'm not here to have a detailed debate as to whether manufacturers should, by now, have brought their supply chains up to speed. I will also limit my speculation as to whether sometimes these shortages are engineered to increase hype and demand.
All I'm going to focus on is that Apple's Christmas shortage of iPad Minis has had an unexpected effect: I'm no longer sure whether I can be bothered to buy one.
I tried really hard to get an iPad Mini. I had my eye on the "cheap" one, the 16GB WiFi only model – in white if possible, but I would have settled for black. I tried first to find one in the various electronics stores in my home country of Portugal. I didn't hold out an awful lot of hope of finding one here straight after launch, but I was unconcerned as I was spending time in London before Christmas.
Everywhere I went in Portugal I found iPad Minis. But there was a problem: all I could find was the 64GB WiFi and cellular model. This costs just shy of double the price of the entry-level model (€669).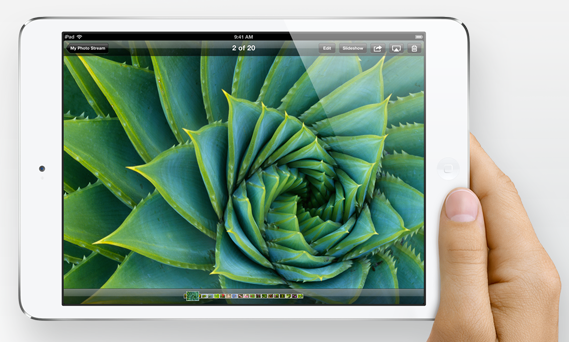 On arrival in London, I headed to the flagship Apple store – no iPad Minis. The next day I made a beeline for Harrods, one of London's high-end department stores, which has an Apple Store concession. They had iPad Minis, but guess which ones? Yes, you got it – 64GB cellular models at double the price I wanted to spend.
I knew from my visit to Harrods that there was little point in going to any of London's Apple stores that day, as the shop assistant informed me that people had been arriving from them all day, hoping Harrods had some in stock.
Dejected, I tried the next day to "think outside the box" and headed out of London to the Apple store in Kingston-upon-Thames. By now, I was unsurprised to hear that they only had the 64GB cellular models. They told me the only chance of the 16GB WiFi was to arrive first thing in the morning.
Sadly, by this point, I'd already dedicated too long to the task, and had to spend the rest of my time in London at work. Yes, I could have queued early in the morning, or chanced an online order turning up, but by this point, I was rather put off by the whole experience.
[pullquote]I was beginning to wonder just how many people would end up paying twice the price for a 64GB cellular iPad Mini out of desperation.[/pullquote]
The thing is, I was beginning to wonder just how many people would end up paying twice the price for a 64GB cellular iPad Mini out of desperation. I couldn't help but consider whether this situation was in some way deliberate.
The iPad Mini is in direct competition with lower cost devices like Google's Nexus 7. The entry-level model is, on that basis, the only one that really matters. It's going to appeal to those people, like me, who are on the fence about the need for an iPad (in addition to an existing iPhone and Mac) and need a little convincing.
All the messing around looking for one didn't persuade me to buy an expensive version. It instead made me reconsider whether I really needed one at all. Christmas is over, and I'm sure that within a couple of months, we'll hear about a new iPad Mini with a retina screen and a better spec. Perhaps I'll buy one of those. I suspect I am one of many people who feel this way.
Supply shortages may come with the territory, but Apple has scored a real "own goal" with this one. With the amount of time between new, updated models becoming shorter all the time, people really need to the ability to buy products while they still want to – otherwise they may not buy them at all.
Image courtesy: ASHISH1897