In this guide, I'll show you some great apps for iOS published by PBS Kids. These are all winners and based on current PBS Kids shows. Some are free while others are not.
PBS Kids Video
I have to start with a great free app called PBS Kids Video. This app requires an internet connection, but once connected you and your child will have access to clips from many great PBS Kids shows. In some cases there are full episodes. It is also easy enough for your child to run on his/her own. There are clips from Dinosaur Train, Sid the Science Guy, Sesame Street, Curious George and more.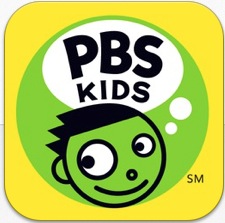 PBS Kids Photo Factory
Another freebie is the PBS Kids Photo Factory. In this app your child can take his or your picture with a PBS Kids character. The picture can then be stored on the device, emailed, or printed. I do have to say this app did not have much staying power in our house. It was cool at first and then interest was lost. However, for free why not try it?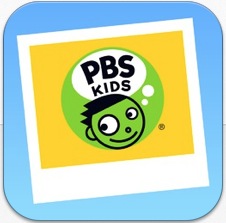 Super Why
If your child is a fan of Super Why there are several great apps in the app store, ranging from painting to apps that help your child learn to read. The current favorite in my house is SUPER WHY ABC Adventures: Alphabet. In this app your child travels around the world in different environments collecting treasures and learning to read at the same time. These apps start at $1.99 and go up. Do a search for Super Why and you'll see all the great apps for this show.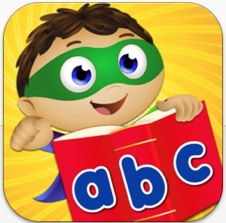 Dinosaur Train series
Another popular series with several apps is Dinosaur Train. These apps are also paid apps and start at $1.99. There are activities dealing with finding dinosaur eggs, coloring dinosaurs, sorting dinosaurs by size, and pattern matching. You can't go wrong with any of these apps. The only disappointing part about these apps is that they don't show enough of my son's favorite dinosaurs from the show. My son is constantly asking where are other dinosaurs. That aside, these apps are great and I definitely recommend for the Dinosaur Train fans.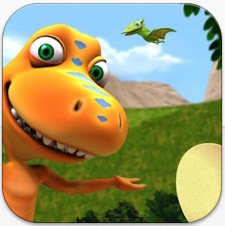 Daniel Tiger
Not to be left out, the new kids on the block Daniel Tiger's Neighborhood already has an app. For those unfamiliar with Daniel Tiger's Neighborhood it is a cartoon spinoff of Mister Roger's Neighborhood. It has all the old characters I grew up with in a new form. In Daniel Tiger's Neighborhood: Play at Home with Daniel, your child will help Daniel with everyday activities like getting ready for bed by brushing his teeth. This app is $1.99 and more for the younger age group.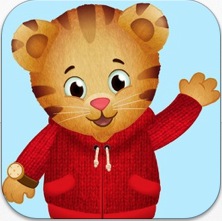 Bert's Bag
Finally, I can't write this article without mentioning the king of PBS Kids shows: Sesame Street. Doing a search for Sesame Street in the app store will give you a slew of apps and interactive books. Most of these apps are paid apps, but they are well worth it.
One of my son's favorite apps was Bert's Bag. In this app, Bert dumps his bag of bottle caps or paper clips and you help count them. A simple concept that has kept my son busy for small chunks of time. There are even apps that have Sesame Street characters like Elmo making a customized "phone call" to your children. There are probably enough apps for Sesame Street to have its own article.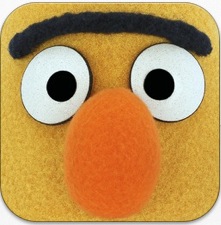 Conclusion
I could go on an on about PBS Kids apps. There are a ton of them, and I have only touched the surface. A search for "PBS Kids" in the App Store will reveal even more apps. I didn't even mention the great Clifford's Big Birthday which teaches your child reading skills. Dr. Seuss's The Cat in the Hat Color and Create! is a fantastic and fun paint program based on The Cat in the Hat.
The great thing about all of these apps is that they are teaching will your child is having fun. Some apps teach math, others reading, others colors and writing. Whatever the subject, your child doesn't even realize they are learning something because they are to engaged in the game or activity. That is the best type of learning and well worth the few dollars an app might cost.
Just a side note: some of the apps like those based on Sesame Street, Clifford the Big Red Dog, or The Cat in the Hat are not necessarily published by PBS Kids even though the shows fall into the PBS Kids category. I suggest just searching for the show title to make finding what you are looking for easier.