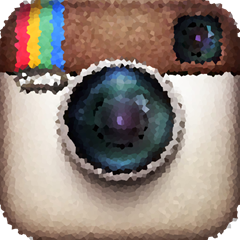 Instagram is a sinking ship.
Don't worry, I don't mean that Instagram is going anywhere. After their $1 billion acquisition from Facebook (well, it ended up being more like $741 million after Facebook's stock price tanked), they don't have much to worry about anymore.
Now that Instagram is financially secure and under the protective wing of Facebook, new issues have arisen: the politics of social networks.
In case you missed it, Instagram's CEO recently announced that they would no longer show Instagram pictures on Twitter. A few days after that announcement, Twitter publicly confirmed that Instagram had fully disabled photo integration with Twitter.
I've been a big fan of Instagram for two main reasons: 1) Although they can be easy to overuse, many of their filters do make photos more interesting, and 2) It's easy for me to share pictures to both Facebook and Twitter through the Instagram app. Now that the second reason is falling apart, I started thinking about what I could do to keep my photos out of this upcoming it's-our-content-not-yours social network war.
In this article, I'll show you some apps you can use to make beautiful photos on your mobile phone without having to touch Instagram.
Snapseed
Available for: Android (free, reviewed in this guide), iOS ($4.99)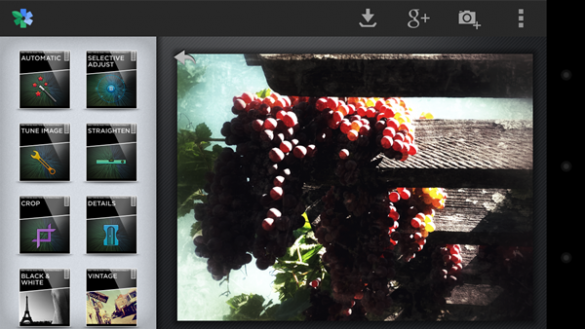 Snapseed is much more powerful than Instagram, offering a variety and depth of control that I've never seen in a mobile photo editing app. But, thanks to Snapseed's crazy simple user interface, you'll never feel bogged down with settings or controls.
Snapseed's interface is based on simple gestures: after selecting one of the editing presets, you can swipe vertically to adjust individual settings like brightness, contrast, and filter strength, then swipe horizontally to increase or decrease the value. My favorite feature is that you can touch the image to switch between the original and your edited version to see how things are going.
Snapseed allows you to share your images through any capable app on your phone, including Facebook, Twitter, and Google+.
Snapseed offers several filters, photo frames, and a tilt-shift effect. Although it doesn't have nearly as many preset filters as Instagram, the photo settings are all customizable so you can effectively make your own filters and save them as favorites for future use.
In case you're wondering about the price difference between the Android and iOS versions of this app, I'd say it is likely due to the fact that Google recently acquired Nik Software, the company behind Snapseed. Hey, I'm not complaining.
Photo Examples from Snapseed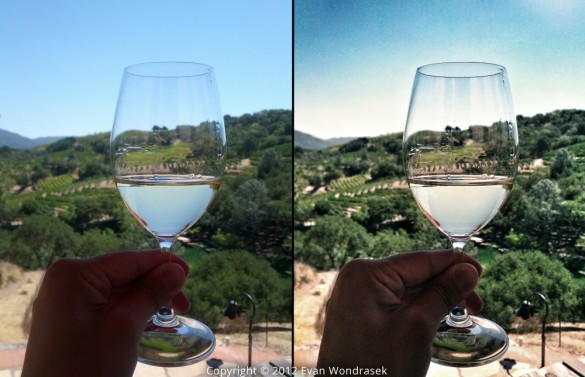 Pixlr-o-matic and Pixlr Express
First off, what's the difference here? Both Pixlr-o-matic and Pixlr Express are from Autodesk, the same company that makes AutoCAD, Maya, and 3ds Max (how's that for name dropping?). The main difference is that Pixlr-o-matic is like Instagram with preset photo filters and almost no editing, and Pixlr Express offers a more robust photo editing experience.
Pixlr-o-matic
Available for: Android (reviewed in this guide), iOS, Chrome, Facebook – all free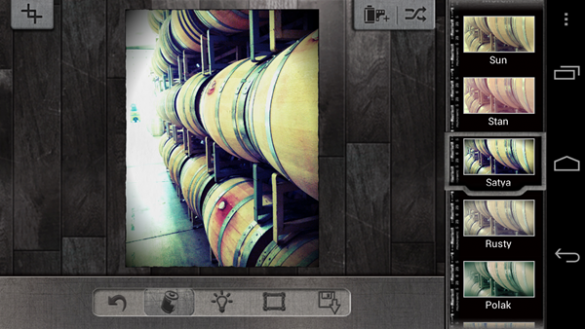 By default, this app includes 25 premade filters and has dozens of extra downloadable filters available for free within the app. Pixlr-o-matic's filters often do much more than most filters I've seen, including pop art collages à la Andy Warhol.
The default filters are interesting but I wasn't blown away by any of them, and one major disadvantage is that photo effects like blurring are built into the filter and can't be manually applied or removed.
Pixlr-o-matic offers many "overlays" which are transparent effect layers you can add over top of your picture. These overlays can be used to give your pictures vignettes or that "worn, damaged photograph" look.
If you're looking for an Instagram alternative that offers a ton of premade filters, Pixlr-o-matic might be the app for you. Overall though, I was unimpressed with the app and its user interface seemed to be very clunky and poorly designed compared to Snapseed.
Photo Example from Pixlr-o-matic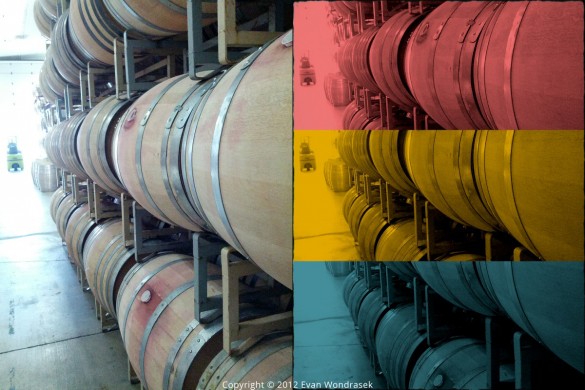 Pixlr Express
Available for: Android (reviewed in this guide), iOS, Web – all free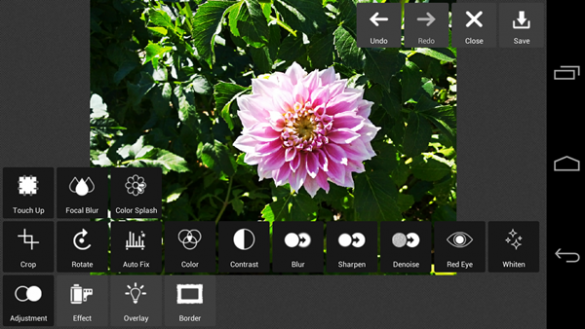 Pixlr Express essentially has all of the features that Pixlr-o-matic offers (including the same filters, borders, and overlays as far as I can tell). The biggest difference is that Pixlr Express offers additional advanced photo editing features, and gives you much more control over the individual filters. Also – and more importantly to me – the Pixlr Express's user interface is much better than Pixlr-o-matic.
I chose to uninstall Pixlr-o-matic and kept Pixlr Express, since Express has all of the basic Instagram-style filters and allows for editing brightness, contrast, red-eye removal, and adding blur. If you feel overwhelmed by a full set of photo editing tools, however, you may want to stick with the simpler Pixlr-o-matic.
Photo Example from Pixlr Express

Twitter
Available for: Android (reviewed in this guide), iOS – both free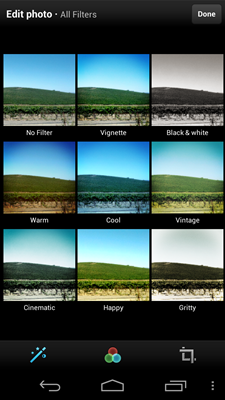 Yep, that's right, I said Twitter. In response to Instagram pulling the plug on Twitter support, Twitter decided to remind the Instagram guys how hard it is to recreate their product. Apparently, not very.
Twitter just released updated mobile apps for both iPhone and Android that offers filters that are extremely reminiscent of a photo sharing app that rhymes with Blinstagram. They even had time to make a cute little instructional video, so it's safe to say they've had this update in the works for a little while.
httpvh://www.youtube.com/watch?v=2giNzaZunqE
The new version of Twitter includes 8 basic filters, including "Vignette", "Black & white", and "Vintage". While they don't offer much variety or as much dramatic effect as Instagram's filters, Twitter's simple swipe-based user interface makes it super easy to select a filter and move on.
Photo Example from Twitter

Conclusion
So there you have it: four alternatives to Instagram that can help you make creative works of art out of your mobile photographs. Of course, the one thing these apps don't offer (Twitter being the exception) is the accompanying social network, which is one of Instagram's better features. But, if your goal is simply editing and sharing pictures, these apps should work just fine for you (and you can even re-share them on Instagram!).
On a related note, if you'd like to see some of the amazing things that can be done with photo apps like Instagram, check out How I Instagram from randsinrepose. That article was the inspiration for me to find better ways to perform simple edits on photos from my mobile phone, and showcases the amazing results that can be achieved when you put a smart person in control of a simple app.