Some  of the most popular gifts this holiday season will be the iPad, iPad mini, iPod Touch, and the iPhone 5. What if you want to get a cool accessory to go with that iOS device you are giving? Or what if you are giving a gift to someone who already has one of these devices? Sure, you can get them a case, or a screen protector, but what about something different?
Here are a few items you might want to consider ranging from the inexpensive to the not-so-inexpensive.
Toddy Gear Smart Cloth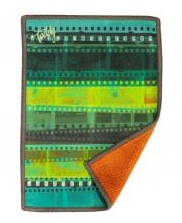 The Toddy Gear Smart Cloth is one of the best – no, scratch that – the best screen wipe for an iOS device I have tried. I have two of them. iOS screens are constantly being covered in fingerprints and other "gunk" and these cloths are great for cleaning that off the screen.
They are basically a wipe that has one side for cleaning and one side for polishing. No cleaners are needed (I will occasionally dampen mine for a better cleaning). If they get dirty you can throw them in the wash. They start at $9.99 and come in various patterns and sizes. These are well worth the money.
IPEVO PadPillow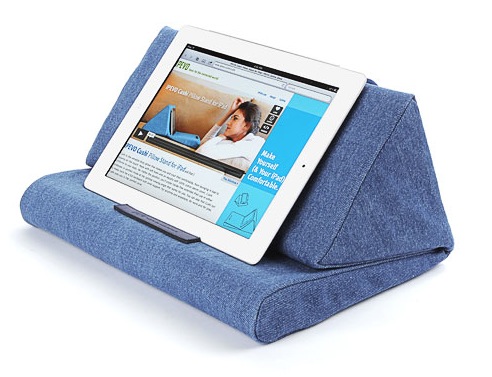 Another great gift for the iPad user is the IPEVO PadPillow. What is a Pad Pillow? It is a wedge shape pillow that lets you prop up your iPad like an easel. It can be used on your lap, on the floor, or on a table. I love this pillow and it has changes the way I use my iPad. It comes in a variety of colors and at well worth the $34 it retails for.
Gelaskins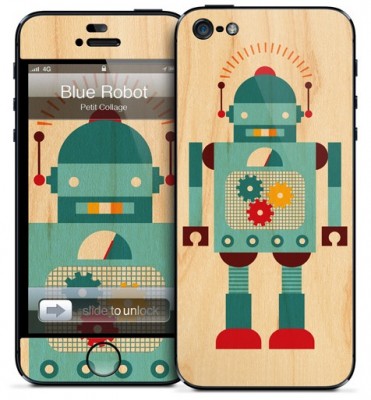 If you are like me you are not a fan of cases unless they have a purpose (for example a case that doubles as an easel). I hate the bulk and weight they add to a device, especially my iPad. As a result my current iPad and iPhone do not have cases. Instead of a case they have a Gelaskin on the back to protect it from scratches and give it some decoration at the same time.
Gelaskins are heavy-duty adhesive skins that go on the back of your device (and front in the case of the iPhone, although I only covered the back). You can choose from numerous designs on the website or you can upload a photo and really personalize your skin. The phone version is $14.95 and the price goes up from their as the device gets larger. The iPad version is $29.95. Non-Apple devices are supported also. You even get a wallpaper file emailed to you for your device.
AirStash

Do you know someone who has a full iPad or iPod and can't afford to upgrade to the next sized device? You might want to consider getting that person the AirStash (starts at $149.99) by Maxell. The AirStash looks like a USB flash drive and comes with an 8 or 16GB memory card. On the memory card you can store movies, photos, documents, etc that can stream to your iOS device and back through its own wireless network. This works great for streaming video. You use the free AirStash app, and it is compatible with other apps also. It can also stream to multiple devices (think road trip with kids in the back seat and multiple iPods!).
Griffin Cinemaseat

Speaking of road trips, if you know someone who travels with kids in the backseat the Griffin Cinemaseat is a must. It works with the iPad and an iPad mini model is also available now too. It is simply a case with a velcro strap that straps around the headrest of the car seat letting the person behind it watch video on the iPad. This system is less permanent than other headrest systems, is easier to install, and costs less money at $39.99 ($24.99 on Griffin's website as of this writing).
So there you have it. Five gifts for the iOS user that aren't something you may have thought of (like that new iPhone case). Happy Holidays!