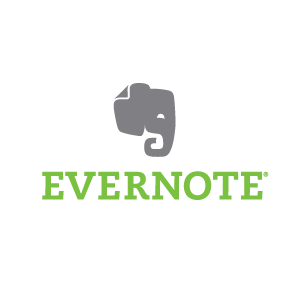 Evernote for Mac recently received a new look and user-friendly interface in its latest update.
The left panel has been updated with new options, including Shortcuts for quick access to favorite notes, notebooks, tags, and saved searches.The sidebar also includes a list of recent notes, and views of your notebooks and tags.
The Notes, Notebooks, Tags, and Atlas icons stand out, keeping data organized and the sidebar uncluttered. Each section may look familiar, but has inevitably been updated at least with a new interface.
Evernote has also integrated your own notebooks alongside Shared Notebooks that other users have let you access. Sharing's also been improved in the Note Editor—at the top of a note, you can now see how many people have access to the note you're looking at. Updates to shared notes are now organized more logically, so as not to inundate you as they arrive, and there's integration with Mountain Lion's Notification Center.
"Atlas", meanwhile, is a new function, which lets you view the geographic location in which each note was created.  All notes can be viewed on one map, or via separate Place Cards, which drill down to city-level thumbnails. Location must be enabled for this feature to work.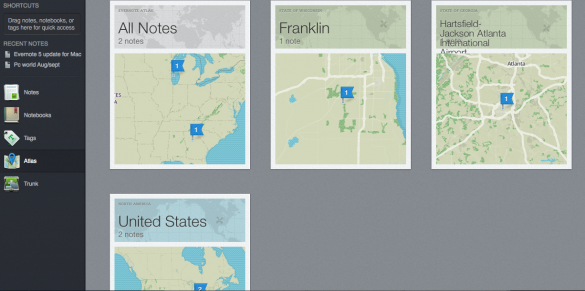 A similar card view has also been integrated into the revamped Notes List that shows you thumbnails of notes containing images or previews of text notes. All notes can be sorted by notebook or tag.
Major search improvements also come along with Evernote 5, including the updated Type Ahead algorithm that begins suggesting searches based on content inside the user's account.
Evernote 5 is free in the Mac App Store—paid subscriptions will let you store more information—and is compatible with Macs running OS X 10.6.6 or later.
For a closer look at the Evernote 5 changes, watch the video below.
httpvh://www.youtube.com/watch?v=_9tHtxOCvy4