In the world of technology, we invent and or create some things, and that becomes the end of the story. We sometimes invent and create, but some consumers just do not like the results. There is a breed of innovations, however, that sell out even before they are actually unveiled to the public. Since their introduction into the market, the ChromeBooks have taken to the side as a not widely accepted innovation but in the eyes of many, the new Samsung Chromebook 2012 is the ultimate game changer.
Unlike its Intel Celeron powered predecessors, the dual-core ARM driven Chromebook comes with an 11.6-inch display and 6.5-hour battery life compressed in an impressively compact design, all at only $249.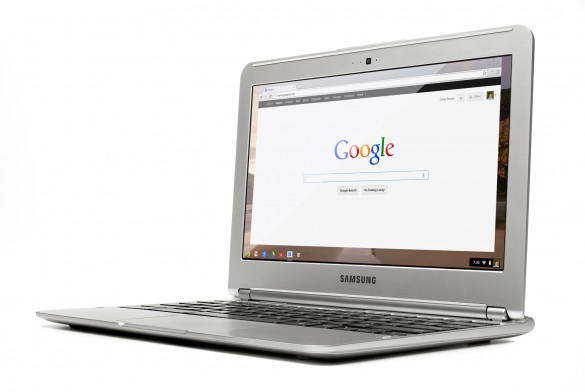 By trashing Intel Celeron processors in favor of the ARM, Samsung designers packed the new Chromebook with higher power while reducing production cost, power consumption and heat dissipation. Actually, the Chromebook goes to record as the first ever retail device to use the Cortex-A15 technology.
This silver-colored 2.4 pound ChromeBook has a better touchpad with the ability to interpret two-finger scrolling input using the accompanying buttons that are somewhat loud when clicked. Though good for the design, the fact that they decided to put all the ports at the back of the ChromeBook, apart from the headphone jack, can be a real pain for users who are constantly plugging things into their computer.
Since the ChromeBook is specifically built for online use through the Google Chrome browser, its matte display makes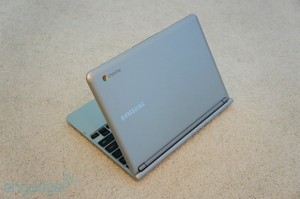 sense since the essence of a mobile device is to cancel out the possibility of squinting past your reflection to read what is on the screen. However, the reduced brightness of 200 units compared to the predecessor's 300, means that you will have to get the right angle before settling back to use the Chromebook.
Generally, by opting for the new Chromebook, you pay $201 less and get a lighter and thinner laptop, which is actually more portable. However, you will have to kiss ethernet and the now optional 3G radio goodbye in favor of the in-built Bluetooth.
The new Chromebook is a great deal for people who live on the cloud. It has a practical keyboard and its browsing experience is awesome. What else would you possibly need to navigate the cloud?