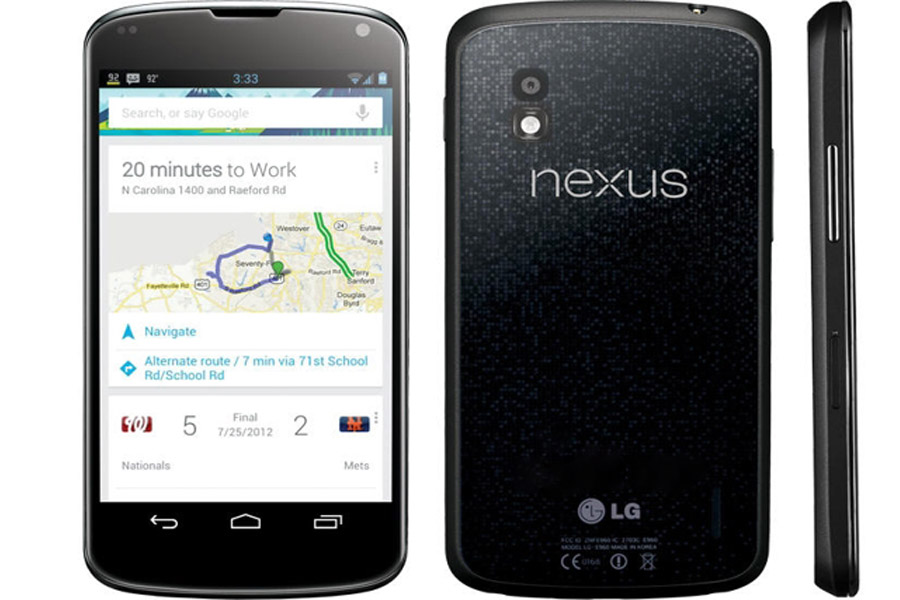 Circumstances might have pushed Google to cancel its scheduled Android event in New York City but the tech giant's spirit remained ablaze with the announcement of its new array of the Nexus devices. The company has added three more devices to the Nexus series, namely Nexus 4, a 3G-enabled Nexus 7 and a Nexus 10.
After an avalanche of leaks that hinted on the Nexus 4's exact specs before its official release, the 4.7-inch True HD IPS Plus Display (1,280×768) finally took the world by storm.
The Nexus 4 features an 8 megapixel primary camera, a 1.3 megapixel front facing camera , Gorilla Glass 2 and the latest rendition of Google Now, including other 'obvious' features like turn-by-turn navigation through Google Maps, 3D Maps, Street View and Indoor Maps.
To match the gloss and finesse of the etched, layered glass that sparkles to a near holographic depth is the 320ppi IPS+ LCD screen. This improvement from the clarity of Galaxy Nexus' display will definitely give Apple some competition on the iPhone's 326ppi Retina Display.
Powering this compact high-end gadget is a Qualcomm Snapdragon S4 Pro processor that works hand in hand with 2GB of RAM to deliver that snappy operation that all smartphone designers strive to attain. The Snapdragon feeds on a sizeable 2100mAh battery, which the company claims can deliver up to ten hours of talk time.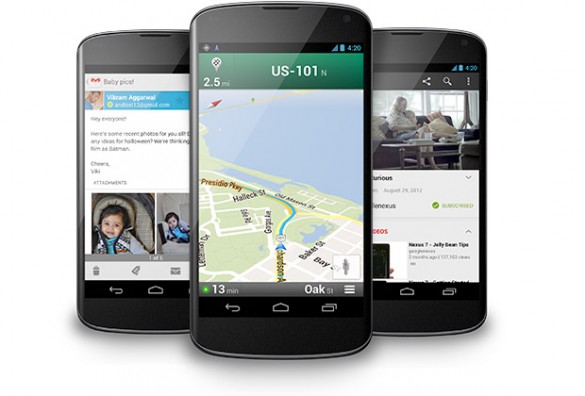 The new hardware specs of the phone get back up from a new operating system. Scheduled to share the launching platform with the Nexus 4 is the Android 4.2 OS (and Nexus 10 tablet). Android 4.2 Jelly Bean comes loaded with eye-catching upgrades like added screen lock widget functionality, allowing you to steal a glance at information without really waking up the phone.
Typing on the virtual keyboard is bound to be fun since the new OS supports a typing mode dubbed "Gesture Typing". This style mimics Swype, only to better it with some bit of standard typing.
When the time is ripe, customers will have to part with $299 for the 8GB variant or $349 for 16GB of storage, with a T-Mobile version selling unlocked for $199 on a two-year contract.
Anyone out for class and quality will have no problem trading such cash for a faster CPU, Wi-Fi 802.11b/g/n, NFC, Bluetooth and integrated compatibility with Google's latest innovation, the Wireless Charging Orb.