As I mentioned in my last article, Tablets and your pre-schooler: Is it a good idea?, I will be doing an ongoing series about apps for the preschool age student available for iOS devices. These articles will cover apps that are played with constantly in my house and that are educational (no Angry Birds suggestions here).
To start this series I am going to discuss several Disney apps which are fantastic and free. Yes, I said free. Free apps are nothing new, but the quality of these free apps from Disney makes them must haves and easily something I would have expected a cost of $4.99 or more. These apps are also universal, so they will work on your iPhone, iPod, and iPad natively.
If your preschooler is a fan of the Mickey Mouse Clubhouse TV show, this app is a must have. It takes the "Road Rally" episode and turns it into an interactive app full of activities mixed with video from the show.
My son's favorite part if when you have to yell into the iPad for several activities. For examples, when Pete is riding his bike you yell "Go Pete Go!" to make him go. The name and description of the app suggest there are more of these apps from Disney coming. Hopefully they will be free, but I suspect this might be the free "taste" and the next app will have a cost.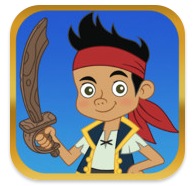 Jake's Never Land Pirate School is another app that gets a lot of play time in my house. My son is a big Jake fan and in Pirate School you go through four classes (each with multiple levels) in pirate school. Your child (or you) can learn how to sail Bucky, play different instruments with Sharky and Bones, search for treasures with Jake and Cubby, and fly with Izzy and Scully. (If your child likes Jake those names will have meaning.)
After each activity your child has to dig for doubloons in the sand before time runs out. On completion of all the activities your child will receive a Never Land pirate certificate.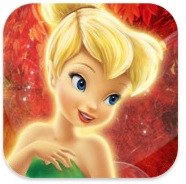 Disney Fairies Fashion Boutique is an app for the Tinkerbell fan in your house. This is not played in my house but it appears to be another great app that should be charged for but is not.
In this game, your child becomes the "owner" of a fairy clothing boutique and designs outfits for the fairies.
I can't write this article without mentioning this app. Through the WATCH Disney Junior app your child can watch select episodes from Disney Junior shows like Mickey Mouse Clubhouse, Doc McStuffins, Jake and the Never Land Pirates, Jungle Junction and more.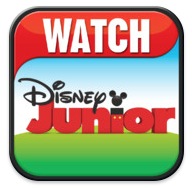 If you are a customer of Xfinity (formerly Comcast) or Midcontinent Communications you gain access to the live channel and more current episodes. The app started as Comcast/Xfinity only, so I am hoping more providers join the group (in my case Verison FIOS would be nice). Even if you aren't a customer of those two providers this app has great free episodes. (For older children similar apps are available for the Disney Channel and Disney XD.)
While I don't recommend letting your preschooler play on your iOS device 24 hours a day apps like these can be fun and educational. I always find the apps with familiar characters are the ones that get the most play time in my house. Plus, who doesn't like free stuff?
Coming up next time: Great PBSkids apps for iOS.