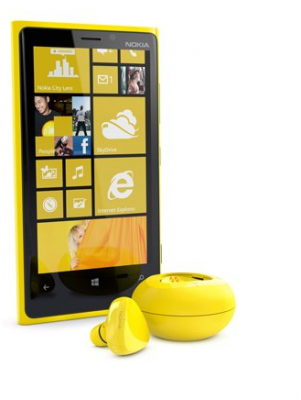 Nokia will unveil its new flagship Windows Phone smartphone, the Nokia Lumia 920 at an event scheduled to be held on September 5th in conjunction with Microsoft. The smartphone has been designed to help Nokia maintain its place in the smartphone marketplace following the enormous challenge from the open-source Android-operated smartphone models that are flooding the market.
Rumor has it that the new Nokia smartphone will feature a 1.5GHz dual core processor, wireless charging capabilities, 1GB of RAM, 32GB of internal storage, a 1.3 megapixel front-facing camera and a 4.5-inch HD display. The primary camera is speculated to be a PureView camera of around 8 megapixels.
What we have for sure so far are images of what appear to be the Nokia Lumia 920 smartphone. They appeared last week with the only details being the name and that it will feature a 4.5-inch screen. Judging from the leaked images, the smartphone will most definitely come in a range of colors, a speculation that we can only confirm come tomorrow.
Reputed for its manufacture of hardware and software-reliable phones, Nokia must have put their best into designing and producing the Nokia Lumia 920. This is something good to the ultimate user of the phone. However, the rigorous testing and vetting of the phone design's strengths and weaknesses is an expensive one, an explanation given by many techies as to why Nokia phones can be so high-priced.
The Nokia Lumia 920 will be released into a market flooded with relatively cheaper smartphones operating on Android and iOS. To gain a position in the gamble, the phone must have an extra software touch. For instance, Windows Phone has an edge over Android on multitasking, an edge that Nokia must exploit if they intend to shake the market.
Though the release date is on the first Wednesday of October, it is unfortunate that most of us will have to wait until late October or November before we can lay our hands on the gadget and try out the features and performance.