The folks at Twitter are at it again.  This time, they took a long look at the old profile format and asked the question "How can we make this uniform across all the digital media platforms?"  Well, according to their blog (most notably this post here), it appears they have solved that with a new profile design feature: the Universal Image Header.
Now even though the transition from the old to the new may take some time, we here at Techerator are here to help you get your new profile appearance set up.
First, go to the Profile Settings page and click on the Design tab.
From here, scroll down to the section called Change Header.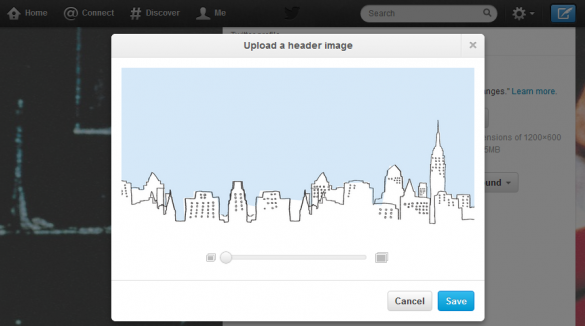 Pick a profound and or appropriate personal photo for your new header, and then click the Save Changes button at the bottom.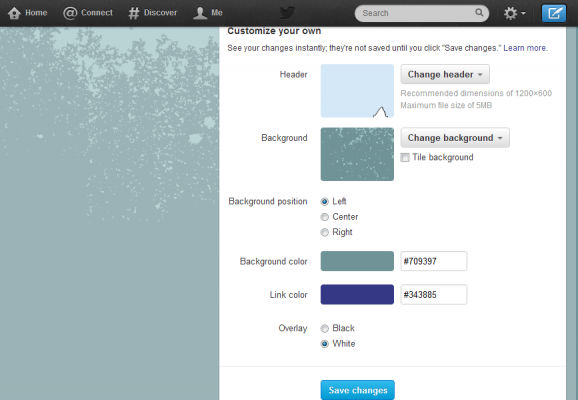 And just like that, ones Twitter profile goes from old…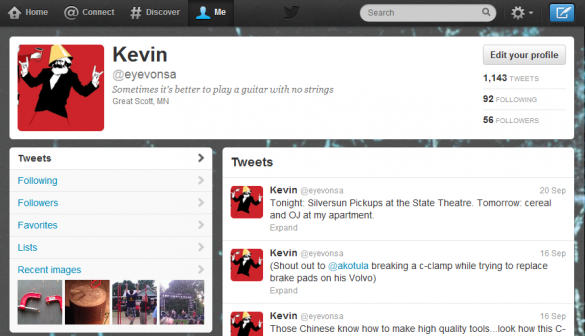 …to new.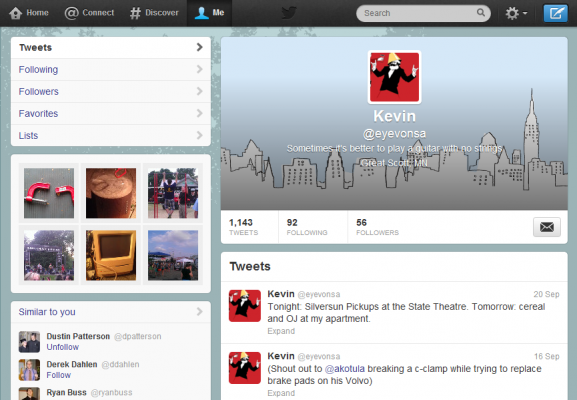 And there you have it.  With this new personalized image header in place, your Twitter profile is now ready to be viewed in any digital media situation; Android or iPhone, iPad or web browser.
Universal profile design: now featured on Twitter.  Get yours today.