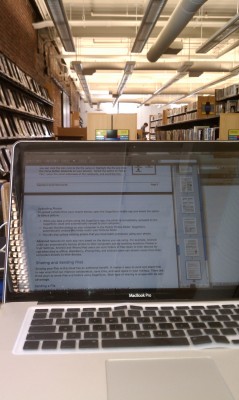 Dropbox is one the most useful tools that I use. Being able to easily access files from any computer is a must for anyone who works remotely, but it's good to have alternatives to Dropbox sometimes. One of those alternatives is SugarSync. At first glance, it looks like it can do a better job than Dropbox. However, there are a few issues that may have you think twice.
The bad news
After installing the SugarSync Manager, I chose which folders I wanted to sync. They also let me choose subfolders to sync or exclude. Within minutes I had an online backup service, and those files were accessible by any computer I synced my SugarSync account with.
For those of you who prefer the idea of a special folder for sharing files, SugarSync installs the Magic Briefcase on your computer to make that happen. Use this to quickly store files accessible by all your computers or colleagues, or at least that's the theory.
It doesn't work so well on Android. First, adding a file isn't easy. I have to find the file by navigating the SugarSync app through the phone's directory structure. Although, I almost am willing to call that a cool feature. Using SugarSync, I can find any mobile file, but sharing files should be easier than that. For example, I use the vRecorder app to record audio on my phone. From within that app I can easily send audio files to my Dropbox or Google Drive accounts, but there's no SugarSync option.
Second, I can't get anything in my Magic Briefcase to travel between my phone and computer. I was able to move an audio file into the Magic Briefcase on my phone, but I can't access it on my computer, and vice versa. A text file I loaded from my laptop to the Magic Briefcase won't appear on my phone.
Not all bad news, though
Despite some annoyances with Magic Briefcase, I am able to access its files via the website, and the Android app is able to access the laptop folders that are synced with SugarSync. This is a handy way to access all kinds of files, and I can even sync Dropbox files that are stored on my laptop — what Dropbox saves on my computer is saved on SugarSync. It's not real-time, but it's a legitimate backup.
Other features include:
Mobile apps for iOS, Android, Blackberry, Windows Mobile, and Symbian.
5GB free with 30GB, 60GB, 100GB and 250GB upgrades available.
WebSync app, which lets you edit files in the cloud.
Automatic photo uploads, which (for what it's worth), Dropbox can also do using the regular camera app.
Conclusion
Not being able to quickly and easily sync a file generated by my phone is a major shortcoming of SugarSync. Even if it's due to user error, I'm not happy with the Magic Briefcase. Dropbox makes it very easy to do and sets the bar extremely high in this case.
However, depending on any one service is a bit risky, especially if it's free. It's good to have other options readily available when a web service goes down, and SugarSync can fill that void — just don't expect it to be anything fantastic compared to your go-to cloud service.