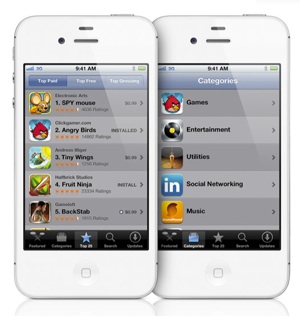 We know "Top 10 Apps" lists have been done to death, but their proliferation in tech-based media doesn't dilute their usefulness, especially in a frequently changing market like mobile apps.
We had planned to exclusively poll the writers and editors of Techerator for an upcoming article series, but realized we'd be cutting out a hugely knowledgeable group of people… Yes, we're talking about all of you readers.
So here's what we need from you. In the comments section below, let us know what your favorite iOS apps and games are.
After the comments fill up with responses, we will gather the reader picks and add the favorites to our own choices.
In the end, we're hoping to have a list of the "best" iOS apps and games according to the Techerator team and our faithful readers.
Here's a quick recap:
Leave a comment with your top iOS apps and/or games.
We'll gather the results and turn them into a finished list.
If you like the final product, spread it around.
Thanks for your help!