With Android devices, it is very easy to fall two or three releases behind if you depend on your carrier to release new software. For me personally, I decided to update to the Honeycomb release on my Samsung Galaxy tablet in order to get the front-facing camera to work with Skype. It turned out to be a big mistake on my part and I am here to tell fellow Techerator readers how not to make the same mistake I did.
I performed a couple of quick Google searches about Honeycomb on my specific tablet model. I then came across a great website called XDA Developers, which is a great site for users who want to root their phones and install custom ROMs, and it's also great for finding out about any risks and warnings when updating the OS on your mobile devices (which I failed to do).
I ended up following a bunch of leads and downloaded a flash-loading program to update to Honeycomb. I followed all of the instructions on the screen, and before I knew it, my tablet went from this: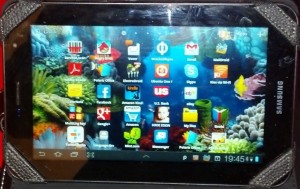 To this: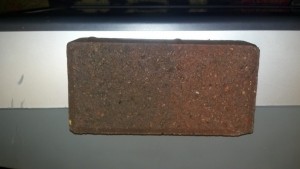 Yes, that's a 7-inch brick. I don't consider myself a magician, but I somehow managed to magically transform my Samsung tablet into a really heavy paperweight.
It turns out, I was being negligent and didn't read the rest of the thread on XDA. Sure enough, there were tons of warnings about using the method that I used and also a couple of errors in the sequence of executing the steps.
So, my lesson to you is, read through the entire thread all the way to the end and read up on all the warnings about bricking your tablet. If you don't educate and remind yourself of the risks involved with changing around the software, bad things are likely to happen.