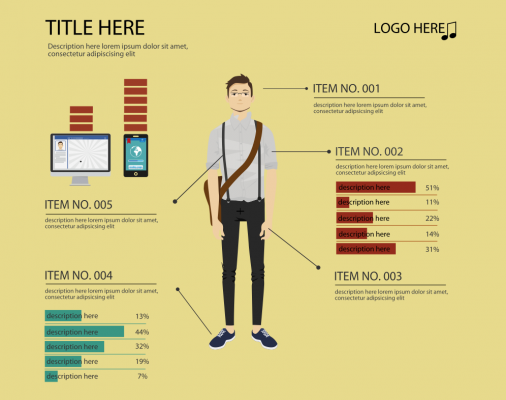 Infographics have become an incredibly popular way to convey statistics and information nowadays — almost too popular it seems, but there's really no better way to display such statistics in a visually appealing way. If you've always wanted to create your own, but never wanted to bother to make one entirely from scratch, Easel.ly is a web-based tool that allows you put an infographic together quickly and easily.
To start off, you can choose an overall theme that your infographic will follow. From there you can change around objects and add some text. Within a matter of a few minutes or so, you'll have a workable infographic to use for all sorts of purposes.
Easel.ly is still in beta form, so there's a lot of things missing from it that would make it an awesome creation tool, such as more options for themes and objects, as well as being able to change the color palette (that's coming eventually, though). Placing in charts is also kind of a crapshoot. There's not a way to make custom charts inside the tool; there's only static chart images that you can drop in. Then again, once the development team works out all of the kinks and adds some more features, Easel.ly might possibly turn into one of the best infographic creation tools.
However, Easel.ly isn't the first tool that can create infographics quickly and easily. Visual.ly has been around for a little while longer, but it requires you to sign up first using your Twitter or Facebook account before creating infographics. This is where Easel.ly might get the edge; no sign up required.
However, even though users are now able to create infographics in mere minutes, should they? There is, in fact, a huge difference between a true infographic and just arranging facts and words into a semi-pleasing image. True infographics contain worthwhile information that is put into context. So, yes, anyone can create infographics in a way, but it still takes a smart and creative mind to truly create something that is both informative and appealing to the eyes.