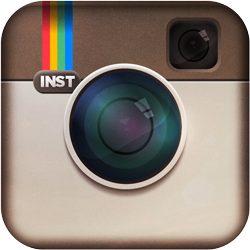 Instagram, the incredibly popular free photo-sharing app, launched in October of 2010. Within the first week, the app had almost 200,000 users. That number jumped to 1.75 million in February 2011 and three months later there were 4 million people using the app. Of course, 4 million isn't anything to write home about according to today's standards, but it was certainly a respectable number.
On April 10, Facebook acquired the San Francisco-based startup for a whopping $1 billion. At the time of the acquisition, Instagram's iOS app has been downloaded over 30 million times. The Android app, which was recently released, saw over 5 million downloads in six days.
One of the interesting tidbits of the acquisition is that a week before Facebook bought Instagram, the startup was valued at $500 million. So in a week's time, the value of Instagram apparently doubled.
The $1 billion price tag has definitely raised some eyebrows, and for good reason: The company is only 17 months old and has a measly 13 employees. They also haven't generated any revenue whatsoever. Some people even compared Instagram's worth to the New York Times, noting that the 116-year-old national newspaper company is worth less than a 17-month-old photo app. It's also worth noting that, in the same year, Kodak filed for bankruptcy while Instagram gets bought for $1 billion; the times they are a changin'.
Large Silicon Valley acquisitions aren't uncommon, but it is indeed strange for such a small company to be offered ten figures. Then again, we kind of knew what Facebook was really acquiring: Instagram users — 30 million of them. The extremely large user base is what Facebook really wants (and I suppose the resources and features of the Instagram app don't hurt either).
In any case, the Facebook acquisition has not stopped the influx of new Instagram users, even though many current users are jumping ship now that the social-networking giant has a hold on the app. The iOS version hit the number one spot in the iTunes App Store for the first time ever this week.
It'll be interesting to see what Facebook does with the photo app. Will they leave it as is? Will they use the visual-filter features on their own photo-sharing web interface? Will they completely shut it down like they did with Gowalla (probably not)? We'll have to wait and see.