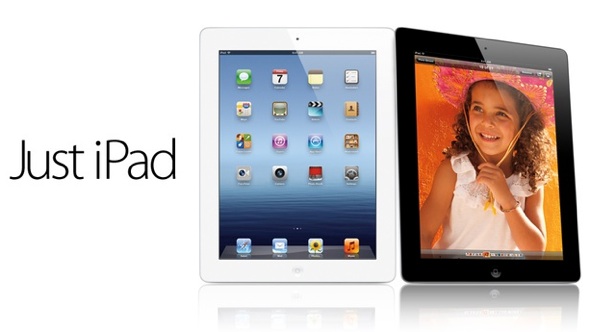 Most of the rumors posted in our recent iPad 3 post came true today when the new iPad was unveiled. Of course, there were a few things we all got wrong. Like the name for instance. But we all had it right where it counted. Welcome to the future of iPad.
Dropping the Number System
Despite numerous guesses at the name for the newest Apple tablet (the 2S, 3, or HD), they decided to simplify the naming system and just call it the "iPad". It's simple, clean, and I really like it. If you think about it, it makes a lot of sense. Apple doesn't number their MacBooks or iMacs do they? So removing the numbers from the iPad makes Apple's various product lines seem even more in sync. Here's hoping they extend this treatment to the iPhone lineup because numbers aren't so cute once the years start adding up. The iPhone 11S doesn't really roll off the tongue.
The Retina Display
Tech blogs everywhere (at least those lucky enough to get their hands on the device) are positively blown away by the new screen. Laptop Magazine said they "could sum up the visual experience in a word: whoa." and Engadget said that the new iPad's screen "is something that really needs to be ogled to truly appreciate."
It looks like the screen lived up the hype and though it may have slightly less ppi (at 264, resulting in 3.1 million pixels on one screen) than the required 300, Apple is still calling it a Retina Display. The title of Retina Display still counts because when held at a normal distance (15 inches), the pixels are not visible. The resolution is as expected (2048 x 1536) and they say it has 44 percent more saturation than their previous IPS technology. And if the reactions around the web are to be believed, then new iPad really needs to be seen in person.
Camera Upgrade
My dreams of an HD front-facing camera have been dashed, though I am the first to admit that they were too good to be true. Instead, the new iPad features a new camera around back. Basically the same set up as the iPhone 4s, but with 5MP instead of 8. But it's still rocking the 5-element lens, side-illuminated sensor, and infrared filter.
And that's not all. The new camera is capable of recording video in 1080p HD at 30 fps. Apple has included temporal noise reduction that detects which pixels are actually moving and then using that information to decide what is noise and what is actual detail. Translation: Videos will look much clearer.
Brand New Guts
The new iPad is equipped with, not an A6 chip, but an A5x chip. Regardless of the name, the A5X still comes with a quad-core graphics module. Apple says the new chip has four times the graphics performance and twice the speed of a Tegra 3.
Faster Data Speeds
We all knew it was coming and now it's official. 4G LTE connectivity will be supported, giving the user data speeds estimated at 21 Mbps on HSPA+ networks, all the way up to 73Mbps on LTE connections. And now I'm drooling… No. More. Waiting. The device will also be able to connect to GSM, UTMS, and CDMA networks.
More Memory
No actual confirmation on whether or not the new iPad has more RAM onboard, but it is pretty obvious that it would need some extra juice to power all those pixels.
Odds and Ends
The product dimensions remain virtually unchanged, measuring a mere 0.03 inches thicker than the iPad 2 and weighing in at 1.5 pounds.
Apple says battery life will stay at the beloved 10 hours.
The release date for the US, Canada, United Kingdom, France, Germany, Switzerland, Japan, Hong Kong, Singapore and Australia will be March 15.
Prices are set at $499 for 16GB, $599 for 32GB, and $699 for 64GB. Nothing shocking there. LTE capabilities will cost you $629, $729, and $829 respectively.
All in all, I am pretty excited about the newest iPad. I can't wait to put my greasy fingers all over that Retina Display and abuse that LTE speed. Maybe I will round it all out with a few hours of Infinity Blade II. I guess it's time to make another trip to the Apple store!