If you happened to be online at all on March 7th, then it was inevitable that you learned about Apple's new iPad. Yes, it's called "the new iPad" (not iPad 3 or iPad HD). It comes with some great features: Retina Display, the new A5X chip with quad-core graphics, 4G LTE capability, and a new 5-megapixel camera. It's also priced at the same $499 that the two previous iPad generations started at. However, Apple will still sell the new iPad's predecessor, the iPad 2, but they're lowering its starting price to a very-tempting $399.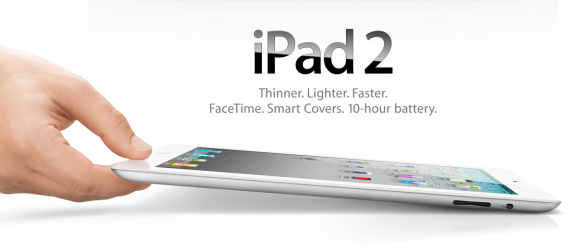 With a price tag like that, it's easy to forget about the newest iPad and begin thinking about possibly buying an iPad 2, especially when refurbished and used models will be even cheaper. Sure, it doesn't have the new features like the Retina Display or the A5X chip, but the iPad 2 is still an amazing device.
Don't get me wrong, I love technology and I always ogle over new devices that come out, but I'm simply not an early adopter and I don't need — nor can I afford — the latest and greatest. Whenever I get a new device, it's usually something that's been on the market for about a year. I got the Droid Incredible (my first smartphone) seven months after it's release, and I only paid $50 for it after I renewed my contract. This past February, I upgraded to the HTC ThunderBolt after it was already on the market for a year. I ended up snagging a perfectly working used model off-contract for $140, compared to the $750 that I would've paid if I got it brand new.
I even still have the first-gen iPad (which I bought used for $340 after the iPad 2 release) and I'm extremely happy with it — I have no need (or want) to upgrade to the new iPad.
I feel that I'm saving myself tons of money by choosing to upgrade to "new" devices later than most other people. And knowing that I can get an official Apple-refurbished iPad 2 for only $350 (and used models on eBay for possibly cheaper) is symphony music to my ears.