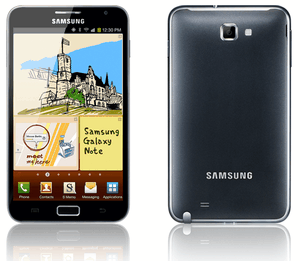 Mobile phones started out resembling bricks. They were monsters, with the internal components necessary to make them work taking up so much space as to make early examples look ludicrous in hindsight. And then they shrank until the smaller they became, the better they were supposed to be.
But that trend has now reversed, as we're all doing much more than just phoning and texting on our mobile devices. Some of us are living our lives through these things, and that trend is only going to increase as smartphones are effectively able to do everything we would ever want them to do.
With that in mind it's time to welcome the Samsung Galaxy Note onto the stage.
Samsung Galaxy Note
The Samsung Galaxy Note is a smartphone/tablet based on the Android operating system. It's powered by a 1.4Ghz, dual-core processor, boasts 1Gb of RAM, has up to 32Gb of memory, and two cameras; 8MP at the rear, 2MP at the front. And it looks fantastic.
The one problem is the 5.3-inch screen size, which means even the product itself is confused as to whether it's a phone or a tablet. Perhaps it's just a worthless piece of junk instead.
As A Phone…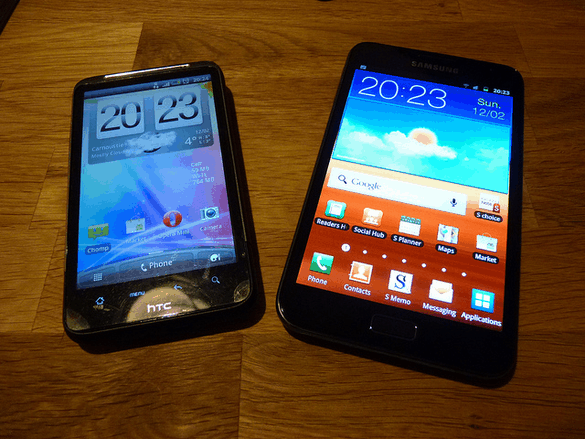 The Samsung Galaxy Note works as a phone, barely. It has all the necessary internal gubbins, naturally, but whether you'd actually feel comfortable holding it up to your ear to take or make a phone call I'm not so sure. I'd advise Galaxy Note owner to get used to wearing a Bluetooth headset very quickly.
The sheer size of this thing makes it look unlike any phone you have ever seen in your life. The screen size is huge compared to anything that has gone before. Bear in mind that the iPhone has a 3.5-inch screen and the Galaxy S2 a 4.3-inch screen. These are both dwarfed by the Galaxy Note. With the screen measured diagonally the difference is wider than you'll ever imagine.
As A Tablet…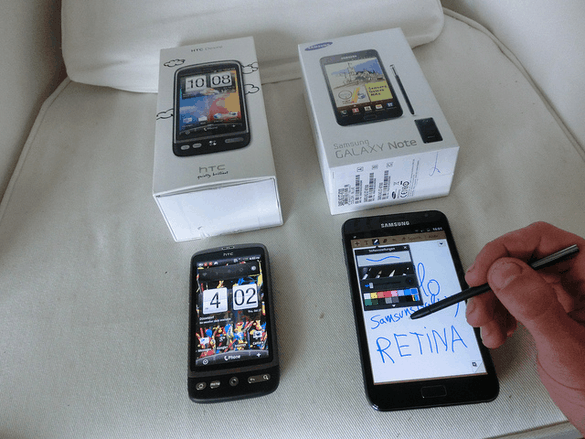 The Samsung Galaxy Note works as a tablet, barely. It has been created as a kind of hybrid phone/tablet, or phablet. It comes with its own special stylus, which actually goes against the grain of using nothing but your fingers to type, dial, and write on your mobile device of choice.
Is 5.3 inches a big enough screen size for a tablet? I'm not convinced. Remember that the iPad has a 9.7-inch screen, and even cheap Android slates such as the Kindle Fire and Nook Tablet boast 7-inch screens. You'll struggle to use the Galaxy Note as a tablet, and it certainly won't be a comfortable proposition.
Conclusions
Personally speaking I'd rather own a smartphone with a decent-sized screen which handles phone calls really well and everything else adequately. Plus a 7-inch to 10-inch tablet which handles everything else apart from phone calls really well. And I suspect I'm far from alone on this.
The Samsung Galaxy Note isn't a bad product at all. In fact its specs are pretty damn awesome; certainly for a smartphone, and even for a budget tablet. The problem is it's trying to be two things at once, and struggling to be either.
It cannot therefore be branded a phone, a tablet, or a worthless piece of junk. It's none of the above and yet all three at the same time. So I guess it wins the battle in terms of multi-tasking at the very least, just not in the way Samsung must have envisioned.
Image Credits: Retinafunk, Stuart Fleming