Over the last 3 years, Quick Response (QR) codes have gained popularity. These two-dimensional horizontal and vertical data storage codes have begun to attract use by web developers, marketers, and major corporations to boost their business.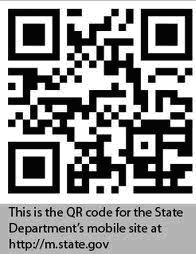 The QR coding system has opened a new smartphone market for content creators who can use them to interact with target audiences without requiring users to memorize URLs. Currently, the US smartphone market is about 7%; therefore, content creators have an immense opportunity to utilize the growing trend.
Advantages of QR Codes:

Information accessibility through smartphone scans.
You can store the URLs, addresses, and just about any information through the QR code.
Disadvantages of QR Codes:

Smartphones must have the correct QR reader software.
Not accessible on all mobile phones because of QR reader installation problems or lack of apps.
What can the QR code contain?
To tap the increasing smartphone users market, you can create a QR code for calendar events, contact information, email addresses, geolocation information, phone numbers, text messages, URLs, Wi-Fi networks, YouTube videos, social networking services, RSS feeds, email messages, Google Maps, App Store links, phone calls and eBay auctions.
QR code generation services:
ZXing Project, BeQRious, Delivr, Azonmedia, Maestro, goQR.me, Online Qr Lab, Mobile-Barcodes, KAYWA, and BeeTagg are some of the popular QR code generation services for free. Try them out.
How to use QR codes
If you have a blog or a website, you can place custom QR codes on your content pages. For instance, an online content creator could use QR codes to give VIP members access to events, run a contest, offer free eBooks, take a virtual tour, watch a video product or service demo, or give discount coupons and lots of other incentives.
If you're trying to increase your email subscribers, blog readers or maybe add value to social media experience, QR codes are an excellent option.
Common pitfalls

Sometimes people make the mistake of displaying QR codes which lead to non-mobile websites. A website or blog should be mobile-friendly first before you begin to use QR codes, and it will be better if the mobile-friendly version is hosted on a sub-directory or a sub-domain of the main website/blog; hence, giving you additional SEO benefit due to the traffic they bring for the website/blog. Moreover, make sure the mobile site is not too heavy – use fewer images if possible.
Conclusion
The smartphone market is growing, and web developers and marketers can use QR codes wisely by offering incentives that users cannot ignore.