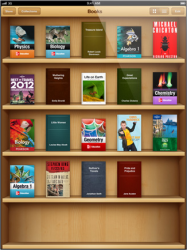 When Apple rolled out iBooks 2, it also released a tool to create interactive ebooks called iBook Author. It's free and supposed to be easy to use. The catch is that you can only use it to sell books via Apple's iBooks store, although you can use it to create ebooks that you can distribute for free.
iBooks Author is an important tool because creating an ebook is a bit more complicated that exporting a Word document as a PDF. Self publishing services such as Lulu, Smashwords and Amazon's CreateSpace, and Barnes & Noble's PubIt! have free templates that you can use to create your ebook. Cover art is usually uploaded as a separate file. Your files are converted into the ePub format that will be readable by ebook readers such as Nook and Kindle.
All this is free – that is, until you actually sell your ebooks. These services can take anywhere from 15 percent to 30 percent in commissions. While that's more lucrative than royalties paid by traditional publishers, you may want to truly self-publish your books. There are tools that will export ePub and PDF formats, allowing you to sell your own ebooks and/or distribute through one of the services.
Here are some free options that you can use to create ebooks on your own:
PressBooks: This service is a WordPress blog that lets authors export books in ePub, Kindle, print-on-demand-ready PDF, HTML and inDesign-ready XML.
eCub: This free app works on Windows, Linux, Mac, FreeBSD and Solaris systems. It's a very basic tool without WYSIWYG.
Sigil: Free WYSIWYG ebook editor works in Windows, Mac OSX and Linux.
Jutoh costs $39 and is a WYSIWYG ebook editor imports text files or lets you create the ebook from scratch. It works in Windows, Mac OSX and Linux. Some word processing and design apps such as Atlantis, Adobe InDesign, Pages and Scrivener will export documents in ePub format.
Conclusion
It may be worth your while to create your ebook with one of these apps before uploading it to an ebook selling service. They may be easier to use than the templates provided, and having your own ePub-formatted manuscripts give you more flexibility for selling your books.